If your food service operations are using fluorescent lighting of any kind, including the newest compact fluorescent lamps (CFLs), both you and your employees should be properly recycling burned out lamps and bulbs. Disposal restrictions are becoming more strict, and for a good reason; these fluorescent lamps and bulbs contain mercury, a toxic chemical which is used to emit light.
When fluorescent lamps and bulbs are recycled, the contents ( including mercury, phosphor powders, glass, and other materials) are all safely sorted out. This sorting not only creates opportunities to reuse the contents of a burned out lamp or bulb, it also substantially decreases the chances of the mercury contaminating landfills and waterways.
What is the best way to recycle your lamps?
If you are dealing with low-volume lamp generation and convenience is the key, there are services available which ship fluorescent lamps and bulbs, packaged in secure boxes, via FedEx Ground to licensed recycling facilities. Most of these services also provide online shipment tracking and replacement box ordering, as well as automatic box shipment after a recycling center receives your full ones. There are a variety of boxes available to accommodate different lamp and bulb sizes, such as 4' straight and U-shaped lamps, as well as 8' straight lamps.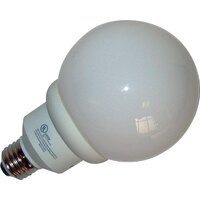 For more information on these recycling services, visit www.lamprecycling.com and www.bethlehemlamprecycling.com.
Other methods of disposal
Check with your local municipalities or counties for the nearest hazardous waste collection site. Bulbs and lamps should be carefully transported to avoid breakage. If a lamp breaks, all the pieces should be collected in a sealed container and taken to the collection site. If your municipality does not offer a disposal method for fluorescents, contact your local hardware stores or retailers to inquire about bringing the used bulbs or lamps in, or to find out where to recycle them.
Other resources include websites that offer information and assistance with recycling. Visit www.lamprecycle.org for a list of recyclers in the United States and Canada, or www.earth911.org, a website that lets you search for recycling options based on zip code.