Gear Up for Grilling Season at WebstaurantStore
The leaves have returned to the trees and the mercury keeps rising, banishing any doubt that grilling season is finally upon us. Here at the WebstaurantStore, we make it easier and more affordable than ever to incorporate freshly-grilled items into your summer menu, or to pick up some useful supplies to keep your grills clean and workers safe!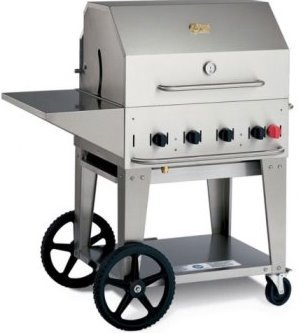 We offer a wide selection of portable outdoor grills in gas, charcoal, and wood burning configurations with features like additional smoker boxes and gas / charcoal combinations! Try using a towable outdoor grill to bring the smoky goodness of grilled food to any catered event, festival, carnival, or other outdoor function. Or pick up one of our large 60" stainless steel open top charcoal grills from Backyard Pro to service your country club, fire department, or barbecue restaurant!
Check out our huge supply of outdoor grill accessories for basting brushes, marinade injectors, gas hoses and hookups, propane caddies, grill covers, wind guards, hoods, and more! We even carry rotisserie spits, replacement cooking grates, wheels, and warming racks so you can customize your grill to your exact specifications! And remember to keep a good stock of wood and charcoal for all your grilling and smoking needs! With natural wood lump charcoal, briquettes, as well as hickory, mesquite, and cherry wood logs and chips, we've got you covered when it comes to non-gas fuels.
What would a barbecue be without the barbecue sauce? Whether you're using your dad's grilling recipes or trying something new, we've got plenty of sauces for you to choose from. Our assortment of bulk packed condiments features everything from tangy barbecue sauce and Franks Red Hot sauce to classic condiments like ketchup, mustard, mayonnaise, and even steak sauce! Be sure to pick up some kosher dill pickles to balance out the sweet and spicy barbecue with some briny sourness. No matter what you're grilling up, we've got the perfect sauces, condiments, and sides to go along with it!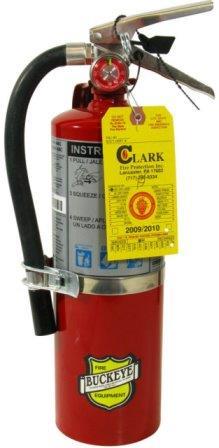 There's no better time of the year than grilling season to remember the importance of having the right fire extinguisher for your business. Being able to distinguish between Class A, B, C, and K fires, and having the ability to combat them could prevent serious property damage, or even personal injury and death. Luckily for you, we carry rechargeable fire extinguishers suitable to combat any type of fire and keep your kitchen, employees, and customers safe!
Don't forget to check out our guide on how to season and clean your grill grates, as well as our great selection of grill cleaners and scrapers to keep your grates from rusting and food from sticking. Also, take a look at the top 5 grilling mistakes you're probably making to correct those bad habits and start turning out delicious, irresistible product!