Bebidas Para el Cinco de Mayo: Paloma Cocktails


By Emily Gertenbach
For many of us, "tequila" + "Cinco de Mayo" = "Margarita." They're tasty, refreshing, potentially fruity, and easy to make from scratch or with a mix. This year, though, why not add a new beverage to your celebratory menu? The Paloma is another tequila-based cocktail that's extremely popular in Mexico, and fantastically simple to make! With just a few ingredients, you can pull together this tart and refreshing drink for dinner party guests, bar patrons, or just for yourself. It was a big hit when we taste-tested it here at The WEBstaurant Store! This recipe makes one Paloma cocktail. If hosting a party, try making a big batch in a large punch bowl and ladling them out for all your guests!
Paloma Cocktails
Ingredients:
Directions:
Rim a Margarita glass or other beverage glass of your choice with salt.
Pour 2 oz. of blanco tequila into a cocktail shaker.
Add a dash of salt. If a less tart beverage is desired, replace the dash of salt with a bit of sugar.
Shake and pour over ice.
Top off the cocktail with seltzer water to fill the glass.
Garnish with a slice of lime and serve!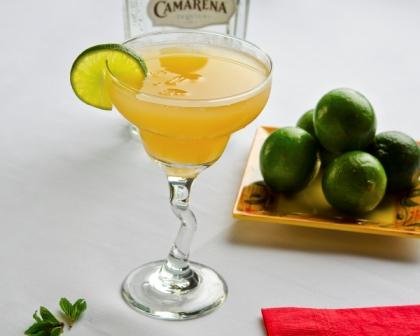 Comments
* There are currently no comments for this post. Be the first to comment below! This feature is reserved for WEBstaurant Store customers only.
Click here to create an account
.
Add a Comment
A WEBstaurant Store account is required to comment.