An Award Winning Brownie Recipe from Our Customer
Everyone has a favorite kind of brownie. Some prefer these treats with a cakey texture, while others enjoy a fudgy recipe. Some people say that nuts, frosting, or powdered sugar are essential toppings for the best brownies ever, and purists prefer to let chocolate take the spotlight. There's no denying that there are hundreds of ways to create the perfect brownie recipe.
Barb Schaller, one of our customers, very generously agreed to allow us to post her award winning brownie recipe. Barb told us during our interview that she intends to "take over the world, one brownie at a time." With this classic recipe that Barb adapted from Cook's Illustrated, she won first place in Plain Brownies at the 1997 and 2002 Minnesota State Fairs, so that's a start. Check out Barb's secrets for the best chocolate brownies below.
Barb Schaller's Award Winning Brownie Recipe
Recipe By: Barb Schaller, adapted from Cook's Illustrated recipe, March/April 1994
Yield: 24 brownies
Ingredients
1 cup unsalted butter (8 oz.)
1/2 cup unsweetened baking chocolate (4 oz.)
2 cups granulated sugar (15 oz.)
4 eggs
2 teaspoons vanilla extract
1/2 teaspoon almond extract
1 cup chopped nuts, optional (walnuts or pecans)
1 1/3 cups cake flour (6 oz.)
1 teaspoon baking powder
1/2 teaspoon salt
How to Make Award Winning Brownies
Preheat your oven to 350° F.
Line a 9x13" metal baking pan with parchment paper.
In a microwave oven on medium-high power, melt the butter and chocolate in a 2-quart microwave safe bowl for about 3 minutes. Stir it until it is smooth.
Mix the granulated sugar into the chocolate and butter mixture.
Beat the eggs into the mixture, one at a time, with a wire whisk.
Mix in the vanilla and almond extracts. Then, stir in the nuts if you wish to include them.
In a separate bowl, combine the cake flour, baking powder, and salt. Then, fold it into the chocolate batter.
Spread the batter in your 9x13" pan lined with parchment paper and bake it on the center oven rack for about 33 minutes. To check that your brownies are done, insert a toothpick into the center of the brownies. If the toothpick comes out clean or it has fudgy crumbs on it when removed, the brownies are finished baking.
Let them cool on a wire rack for 15 minutes before removing the brownies from the pan.
Tips for Baking the Best Brownies from Scratch
We asked Barb Schaller to explain what makes her brownies turn out so well. For this recipe, attention to detail is important. She said, "I use the baking parchment paper so that the whole batch can be removed from the pan for easy transport to a lucky recipient. You may want to support the bottom with cardboard before putting it on a platter."
She also stressed that your batch won't be perfect if you make substitutions. "Please note that I do use real chocolate, unsalted butter, and cake flour," she says.
Serving an outstanding dessert is the perfect way to impress your guests after a meal. Brownies are a classic dish, and there are hundreds of variations to choose from and find the perfect batch for your preferences. Try Barb Schaller's award winning brownie recipe next time you want to give your guests a rich chocolate fix.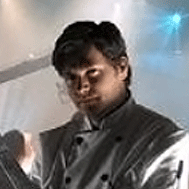 Posted in:
Recipes
|
Bakeries
| By Steven Ziegler