WebstaurantStore / Food Service Resources / Blog
The Web's Largest Restaurant Supplier Goes Solar
We are going solar here at the WEBstaurantStore! We are pleased to announce the completion of another huge solar array on the roof of one of our larger warehouses in Lancaster County. This completes part one of a larger, 1.6 megawatt multi-step solar plan that we are putting in place with the help of EcoEnergy. EcoEnergy, a renewable energy firm here in Lancaster, has done all of the design and construction for us, and we could not be happier with their work. The entire plan will comprise of more than 7,000 panels, and will supply 1.6 megawatts of electricity, eliminating CO2 emissions equivalent to more than 51,000 gallons of gasoline annually.
Rocky Shoemaker, part of EcoEnergy's business development department, said EcoEnergy was excited to complete "one of the largest solar arrays in Lancaster County."
"This accomplishment is a testament to our commitment to providing cost-effective solutions and to improving the community we live and work in," he said.
Not only does this show our commitment to our community, but to our customers as well. Our customers expect us to have the lowest prices on restaurant supplies, and this first 2,520 panel solar array will generate a savings $74,000 a year for the WEBstaurantStore. By the time the entire project is complete, the savings will be in the range of $225,000 annually!
This first phase that just completed will have the same positive environmental impact as planting 11,700 trees each year and eliminate as much carbon as the natural processing power of 95 acres of forest. The ultimate goal of this solar project is to eliminate energy dependency and reduce the the WEBstaurantStore's carbon footprint through the use of alternative energy solutions.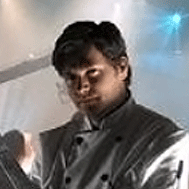 Posted in:
Company Information
| By Steven Ziegler