WebstaurantStore / Food Service Resources / Blog
Expert Critic Reviews for Restaurants Coming to Facebook
What's the first thing you do when you're looking for a new restaurant to try out? Typically, people search for reviews online and check out the restaurant's Facebook page. They'll usually see simple reviews posted by followers and friends that say something like "Yummmm!" or "Order the crab dip!" Sometimes, people even get a little fancier and upload a pic of the cocktail they enjoyed... But soon, things will be changing.
What's Changing?
On May 26, 2015, Facebook announced that they will be allowing expert food critics to post their professional reviews directly on restaurants' Facebook pages alongside other followers' posts . This was announced just two weeks after Facebook started hosting news articles on its servers.
Who is Participating?
To start, a select group of restaurants will be participating in the pilot. According to a Facebook spokeswoman, this group will include thousands of US restaurants. Some establishments may see the benefits of the experiment since almost all customers check out reviews before dining out. But for others, this new change may be a threat, since Facebook will also be showing the negative reviews.
These reviews will be provided by expert critics from Bon Appétit, Vox Media's Eater, New York magazine, Condé Nast Traveler, and the San Francisco Chronicle.
Why They're Doing It
By providing these expert reviews in addition to customer reviews, Facebook may be able to make itself a reputable source for local information, ultimately making them more competitive. This new feature is believed to garner more popularity for Facebook's restaurant search engine, which isn't as popular as Yelp or Google.
What This Means for Restaurant Owners
Now that a potential customer can easily access expert critic reviews on a social media site they probably visit multiple times a day, it's important to provide the best experience for them. And, with today's advanced technology, critics have the ability to write these reviews directly from their laptop, tablet, or other mobile device, making these reviews available to the public almost instantaneously! Everything from the table setting, decor, and customer service, to the meal itself must be top-notch. But, by providing excellent service and delicious food, you can use these expert reviews to your advantage and possibly gain even more loyal customers.
For now, this is just an experiment, but this step could play a major role in making Facebook more than just a social media site. Will people start turning to Facebook for reviews rather than Yelp or Google? Will restaurants gain or lose business because of these easily accessible reviews? I guess we'll find out. For now, just keep on cooking!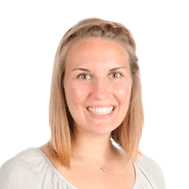 Posted in:
Advertising & Marketing
| By Ashley Kufera