WebstaurantStore / Food Service Resources / Blog
Keep Guests Warm with Spiced Up Comfort Foods
Thanks to the current freezing temperatures, customers may be less likely to venture out into the cold to eat at restaurants. Draw them to your establishment with a warm environment and some delicious comfort foods! By trying unique, spiced up versions of these old favorites, your guests are sure to seek shelter from the cold in your establishment.
Macaroni and Cheese
Mac and cheese has been a favorite of kids and adults alike for years. You really can't go wrong with noodles smothered in warm, melty cheese. To bring your mac and cheese up a notch, try adding Sriracha for a spicy kick, or bacon to make this classic dish extra indulgent. To combine two favorites, mix up some classic mac and cheese and stuff it into a grilled cheese sandwich for a meal your customers won't be able to forget.
Grilled Cheese
While many people think of grilled cheese as a kid's menu item with white bread and processed American cheese, you can stand out from the crowd by offering a gourmet version of the childhood favorite. Try serving up a grilled cheese with brie and pears on fresh French bread, or go for a taste of the Mediterranean with mozzarella, feta, Kalamata olives, and tomatoes on whole wheat. With so many different breads, cheeses, and fillings to choose from, these gooey comfort foods will keep customers coming back for more despite subzero temps!
Ramen Noodle Soup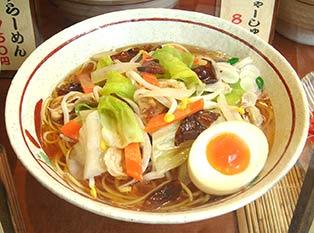 Although ramen noodle soup has been heralded as a cheap and easy energy source for college students, it is quickly becoming a growing trend in real restaurants. These quick cooking noodles offer endless possibilities to be dressed up. Add in some bean sprouts, thinly sliced beef, and a soft boiled egg for a warm twist on an old favorite that may even bring back fond memories of the college dorm room your customer used to inhabit.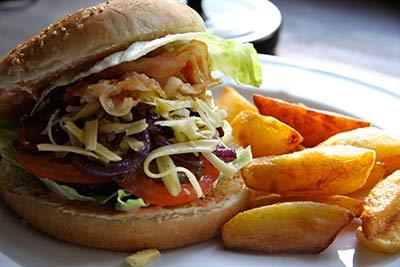 Burgers
A classic cheeseburger may cause your guests to think of picnics and outdoor grilling, but adding a hearty twist to the standard patty, cheese, lettuce, tomato, and onion recipe will have them feeling cozy and warm until that time of year comes. Try mixing up your ground beef with cheddar cheese and bacon, topping the grilled burger with pepper jack avocado for the ultimate cold weather burger. Or, grill up a classic patty and top it with caramelized onions and a fried egg. You really can't go wrong when you spice up this American classic, especially when you serve it with a side of fries!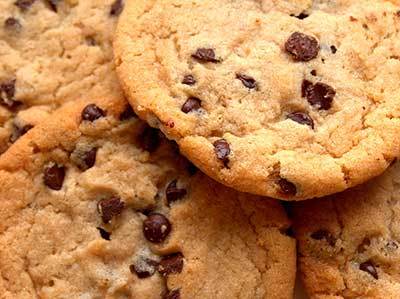 Cookies
We haven't forgotten about dessert, and neither have your customers! During this freezing winter spell, diners want a warm, gooey hit of sugar to keep them warm after their meal is finished. Cookies offer the perfect dose of nostalgia and sweetness that your customers need to stay warm. Try adding a well of Reese's® Peanut Butter Sauce to the center of a classic chocolate chip cookie, or present a giant skillet snickerdoodle with a warm salted caramel glaze for an Instagram worthy dessert that will keep your customers talking. Serve up with a side of milk, or something stronger like whipped caramel hot cocoa spiked with vodka, and your customers will forget all about how much they're anticipating spring!
Customers may be getting fed up with the arctic temperatures that seem like they will never end, but you can still capitalize on the cold until spring shows its face. By adding a unique spin to their favorite comfort foods, customers won't be able to resist leaving their homes and warming up in your restaurant!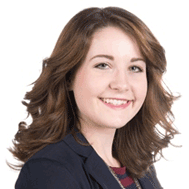 Posted in:
Menu Tips
| By Sabrina Bomberger