WebstaurantStore / Food Service Resources / Blog
Everything You Need to Know About Mobile Payment
If you've ever seen customers holding their phones up to the PIN pad in the checkout line, chances are, they were using mobile payment. Popularized with the release of Apple Pay in 2014, mobile payment with near-field communication (NFC) technology is only becoming more prevalent. If you've ever wondered about enabling mobile payment in your business, this post will walk you through the ins and outs of this technology, and will help you decide if accepting mobile payment is right for your restaurant.
What is Mobile Payment?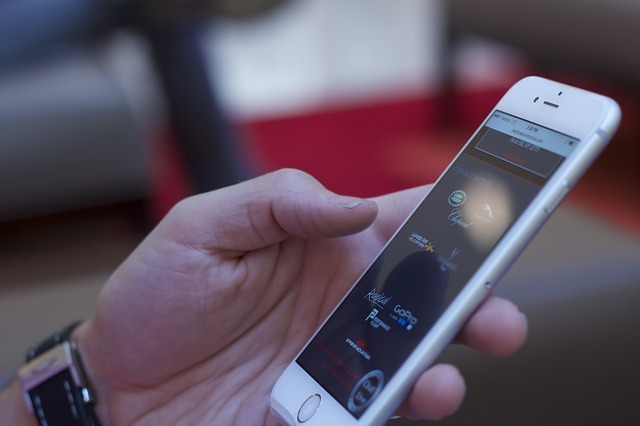 Mobile payment essentially allows users to turn their smartphones into wallets that they can use to store credit, debit, and rewards cards. They can then use the digital cards in their mobile wallets to pay at physical cash registers and online stores as well as within apps without using their physical cards. Mobile payment systems are more secure than magnetic stripe and chip cards, and mobile payment providers argue that using this system is easier than carrying around a wallet full of cards.
What is the Difference Between Mobile Payments and Mobile Point of Sale Systems?
Mobile payment allows customers to link their credit, debit, and rewards cards with their phones, so they can pay with their phones instead of swiping their cards. A mobile point of sale system (POS) is a terminal that accepts payment. This terminal is set up with a smartphone, tablet, or laptop, which is why it's called mobile POS. A standard POS system features a cash register and a PIN pad that can operate on its own (as opposed to a mobile POS system, which needs a phone or a tablet to operate).
Having a mobile payment system doesn't guarantee that you can accept mobile payments. Check with your POS system provider to see if your setup will work with NFC technology.
How Does Mobile Payment Work?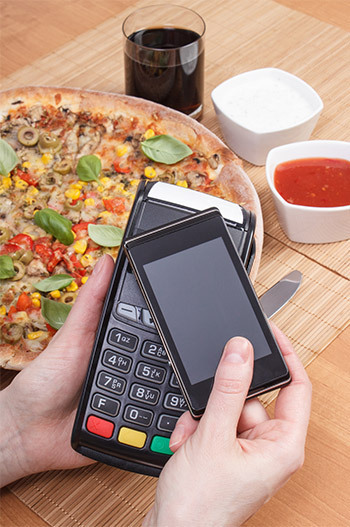 Mobile payment works via near-field communication, which intercepts data from both NFC enabled cards (physical cards that have an NFC chip, and can work without swiping) and cards stored in mobile payment systems (phones with NFC technology). The technology only works from the short distance of one to four inches. This is different from Bluetooth technology, which can connect from up to 30 feet away, potentially leaving sensitive information exposed to hackers. Mobile payment users add credit, debit, and rewards cards to their phone's wallet app. When they want to pay with one of those cards, they hold their phone up to an NFC enabled POS system, and use a PIN, security code, Touch ID (Apple Pay), or Android's fingerprint scanner to unlock their card for the transaction. This all takes place in about 5 seconds, as opposed to using a chip card, which can take between 8 and 10 seconds to process the banking information and complete the transaction. While this doesn't seem like a significant amount of time, every second counts for busy servers who have to move as quickly as possible to clear tables for the next group of customers.
What are the Benefits of Using Mobile Payment?
Mobile Payment Offers More Security
A major benefit of using a mobile payment system is security with sensitive banking information. Mobile payments are more secure than simply swiping the card because the Apple or Android operating system does not store banking information in the user's phone. Instead, when a user enters a credit or debit card into the mobile payment app, the data is automatically encrypted and a virtual account number is generated. This virtual account number represents the credit card data without the potential for hackers to access the actual banking information. This is a major benefit for merchants who offer mobile payment in their stores, because mobile payment makes it less likely for fraud to occur.
Mobile Payment Lets You Track Buying Behavior
Another benefit of offering mobile payment in your restaurant or store is that it allows you to track customer behavior. Like customer loyalty cards, NFC payment terminals track spending habits and categorize them based on each individual customer's behavior. They can even send relevant coupons and marketing materials directly to the customer.
Mobile Payment is Growing in Popularity
Whether your customers are raving about mobile payment or are more slow on the uptake, the introduction of smart watches will inevitably bring mobile payment into the mainstream. So far, Apple Watch users can pay without the presence of their wallets or even their phones with Apple Pay. Google is expected to release similar technology with their Android smart watches in the near future. If you update your POS system to be able to accept mobile payments, your customers will probably see you as a business that keeps up with the times, which could be a major benefit.
How Can I Accept Mobile Payment in My Business?
You already have a POS system in your establishment, and chances are, you can use that same system to accept mobile payments. If your POS system is equipped with contactless-payment technology (which works with NFC enabled credit and debit cards), you can probably already accept all major types of mobile payment. If your system has the proper equipment but isn't working with mobile payment, it could still work after a software update. Your terminal provider can tell you how to do this.
If your POS terminal isn't compatible with NFC technology at all, you will need to replace it to be able to accept mobile payments. This can be relatively inexpensive. Square, a popular mobile POS company, offers an NFC terminal for just $50.
Popular Types of Mobile Payment
Apple Pay
Apple Pay was rolled out to users of the iPhone 6 in October 2014. It offered users a new way to pay at the checkout line, but at the time, few merchants were equipped with the necessary technology to use Apple Pay. Two years later, this form of payment is available in more stores than ever. It still hasn't caught on with every user, but because of its security features and ease of use, it's becoming more and more popular. Now that the Apple Watch is integrated with this technology, you can expect to see more customers using Apple Pay at restaurants in the next few years.
Android Pay
Android Pay is owned by Google, and was released in September 2015. Like Apple Pay, this service uses NFC. Any Android phone that runs 4.4 KitKat and has NFC technology can use this free service. Android pay can be used in retail stores, online stores, and for in-app purchases.
Samsung Pay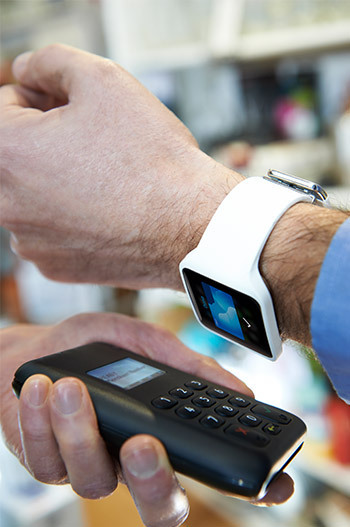 Samsung Pay was also released in September 2015. While Samsung users could technically use Android Pay, Samsung Pay offers something special: it can be used with any magnetic-swipe card reader. This is because in addition to NFC technology, the Samsung Galaxy S5 and S6 (the only phones currently compatible with Samsung Pay) are equipped with magnetic source transmission (MST), which emits a magnetic code that mimics the magnetic stripe on the back of a credit card. The MST essentially tricks the card reader into thinking that a magnetic-swipe card is being run through the machine without the user actually having to swipe a physical card. All the user has to do is hold their phone directly next to the card reader and enter a PIN (in their phone, not on the card reader). This technology makes Samsung Pay the most readily accepted mobile payment, but the fact that it only works on two Galaxy models is limiting.
Mobile payment may have been somewhat slow to catch on, but it's only getting more popular as wearable technology, like the Apple Watch, makes it easier to use. Because mobile payment makes transactions more secure and convenient for customers, consider updating your POS system to accommodate for this technology.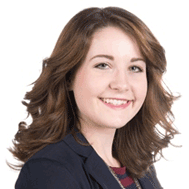 Posted in:
Management & Operation
| By Sabrina Bomberger