WebstaurantStore / Food Service Resources / Blog
A Clean Apple A Day Keeps The Doctor Away: FDA Overhauls America's Food Safety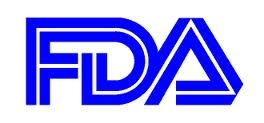 Since its inception at the beginning of the 20th century, the Food and Drug Administration (FDA) has been tasked with monitoring the safety of ingredients in consumable products in the United States. Yet for much of its existence, the FDA has been operating under the same set of now-outdated regulations that came about when President Franklin D. Roosevelt signed the Food, Drug, and Cosmetic Act in 1938.
Now, for the first time in 74 years, the FDA is updating the way they approach food safety. The organization has released two new rules as part of the Food Safety Modernization Act (FSMA), signed by President Obama in 2011. Called the "Proposed Rule for Preventative Controls For Human Food" and the "Proposed Rule Under FSMA for Produce," these regulations are designed to move the FDA from its current reactive role (tracing / managing outbreaks after they occur) into a preventative one set on stopping the potential for problems before they can begin.
Solidifying Supply Chains
While the United States food supply is, overall, a safe one, Time magazine reports that existing gaps in regulations result in an estimated 48 million sick Americans each year, with 3,000 people dying from food-safety related illness annually. What many people may not realize is that under the 1938 regulations, the FDA cannot actually stop a shipment of food that has suspected contamination, or even issue a mandatory recall for anything other than infant formula. With the new rules, however, the FDA will be able to do both of these things if needed. According to the FDA's website, importers will also now have to verify that imported products and foreign suppliers follow regulations that provide a comparable level of safety to the FSMA rules.
Protecting Produce
The proposed produce rule takes up 547 pages alone, focusing around an array of new safety and sanitation requirements for produce farms. Until now, the FDA did not restrict or set limits on the amount of biological or other contaminants in fields and water, or the level of sanitation practiced by employees.Time magazine reports that the new rule will now address many of these issues, requiring farms to meet standards that:
Increase sanitation / water quality during the irrigation and washing of produce
Regulate worker hygiene
Monitor the quality of fertilizer, manure, and other materials used to help grow food
Manage the access of domestic and wild animals to crop fields
Regulate sanitation of processing equipment
Staying squeaky clean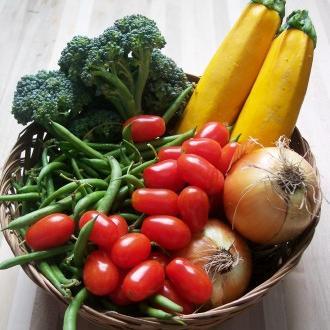 Even when the new FDA rules are finalized, common produce chemicals and waxes will still be present on some fruits and vegetables. Washing produce in a special odor, taste, and residue-free formula like Regal Veggie Wash gives consumers peace of mind that coatings and soil are washed away. Available in 1 or 5 gallon containers, this veggie wash dissolves surface waxes and oils that may be trapping bacteria or dirt, ensuring that your produce is extra clean!
And as with all food prep, it's important to remember to exercise good sanitation practices including using separate color-coded cutting boards, wearing gloves, ensuring hair is pulled back, and properly sanitizing surfaces.
Additional steps
Additional information on the proposed FDA regulations is available through the FDA website, and citizens are encouraged to comment on the rules before they are finalized in early May 2013. Also, be sure to check out our food service guides and suggestions for more on forming your own HACCP guide, choosing the best gloves for your operation, and other important food safety and allergy management information!
Posted in:
Food Safety
| By Emily Gertenbach