WebstaurantStore / Food Service Resources / Blog
Farm To Table: Fad or Here to Stay?
What's the buzz about Farm to Table recently? What is it and how can I get involved as a food service operator? These are questions that may have crossed your mind. This article will help you understand what Farm to Table is and how it can benefit your foodservice establishment.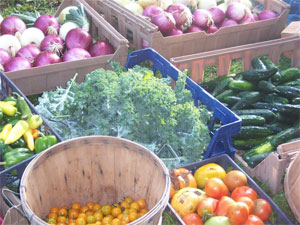 Whether you are an elementary school cafeteria, a white tablecloth restaurant, or a healthcare facility, everyone can take advantage of this growing trend that is hopefully here to stay for the long haul.
Farm to table isn't anything new; in fact, it's been around for centuries. Most of us have been using the local farm scene and not even realizing the impact it has on our economy, farms, and our health.
Farm to Table is a movement in which food service establishments are sourcing products and ingredients from a local area and offering those goods to their consumers. This sourcing of local ingredients has many benefits for you as a food service operator and your customers.
Fresh and Healthy Foods!
Foods that are produced locally are usually picked at the height of ripeness. Compare that to a lot of our produce, which is picked unripe and then sent across the country or world in hopes that it ripens by the time it hits your plate. We have all had experiences where the peach was still hard or the tomato was still pink. They weren't allowed to fully develop and mature as nature intended.
Supporting the Local Economy
Buying local keeps your money close to home. It also helps keep more jobs local and eventually strengthens your local area's economy.
Environment!
Most produce that we use has some impact on the environment and the more it is processed and the farther away it is transported from the place of production or growth, the more negative the impact upon the environment is likely to be. The amount of greenhouse gases that an apple generates from across the country or the world, is equivalent to their own weight.
Sustainability- "No farms, No Food"
According to the USDA, since 1935, the U.S. has lost 4.7 million farms. Fewer than one million Americans now claim farming as a primary occupation. Help keep your local mom & pop farms from closing their barn doors!
Getting Started
So how can you as a foodservice establishment tap into this wonderful market? It starts by looking at your menu and determining what foods can be highlighted by choosing products from a local vendor or farmer. It could be as easy as finding a local goat cheese producer and using their goat cheese over what you already have on your menu.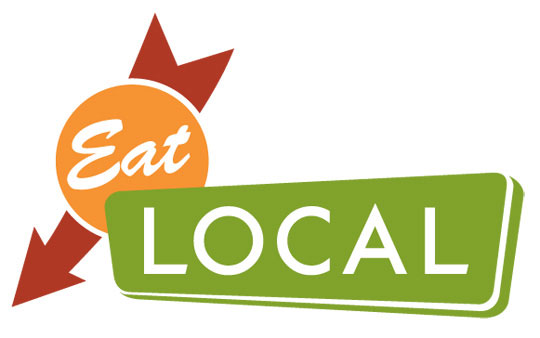 It could be as simple as connecting with a local orchard and offering those local apples to the kids in the elementary school on a seasonal basis. Even planting your own herb or vegetable garden on-site can save you a lot of money and offer your customers a higher quality product too.
Also, don't forget that it's a great idea to highlight these additions and changes to your menu; it also gives you a great opportunity to offer a "shout out" to your local partners too. Consumers are becoming more educated about their menu selections and they want to know where their food comes from.
There are a lot of organizations and websites that allow you to find out what's available in your area. Below are some links to help start this process:
You can also read more about Farm to Table on our own blog, in Natalie's post from a while back!
So now that you have the basics of what Farm to Table is and how you can get involved, get out there and find those farms. Live, Laugh, Farm!