How to Check Vaccination Cards
As COVID-19 affects communities across the globe, some governments have found it necessary to enforce vaccine mandates. These mandates require individuals to provide proof of vaccination in order to enter restaurants, bars, and a variety of other businesses and institutions. In order to comply with local regulations, it's important to ensure you have a clear understanding of how to enforce these mandates. Below, we'll investigate how to check guest's vaccination status, what vaccination status is acceptable for entry, and how to identify fake vaccination cards.
---
Ways to Check Vaccination Status
If you operate a business affected by vaccine mandates, deciding how to check vaccination status can be confusing. Fortunately, guests can show proof of vaccination in several ways. Whether you're asking for proof at the door or requiring proof before arrival, we've listed some of the most common ways to check vaccination status below.
1. Physical Cards
The simplest way to check a guest's vaccination status is to ask to see their physical vaccination card. In some cases, guests can even scan or take a picture of their vaccination card. This allows them to have the card on them at all times without the risk of misplacing it. Your staff can then confirm proof of vaccination at the door, allowing them to enter.
2. Vaccination Portals
Some companies that administer vaccines, such as CVS, have created vaccination portals for patients. These portals allow easy access to a guest's vaccination status and make it easy to share data with businesses. Other independent apps, such as CommonPass, offer similar features and options. Since these apps are maintained by the company that administered the vaccine, they make it easy to confirm that the information displayed is accurate and reduce the risk of a guest lying about their vaccination status.
3. Government-Supported Digital Passports
In some areas where vaccine mandates have become law, state governments have developed digital vaccine passports for residents. Some passports, like New York's Excelsior Pass, even allow individuals to directly share proof of vaccination with a business. Additionally, some passports allow guests to show proof of recent negative COVID tests. While this offers a convenient and standardized way of checking one's vaccine status, not all states have adopted the practice. Check with local officials to determine how you can utilize these passports to easily enforce vaccine mandates.
4. Third-Party Verification
Some third-party restaurant reservation services, such as OpenTable, have introduced vaccine verification features. These features allow a guest to verify their vaccination status for a restaurant in-app, saving both the customer and your staff valuable time. Keep in mind that on some apps, a customer's vaccination status is only verified at a specific restaurant, requiring them to be verified individually at each restaurant they visit. However, once they've been verified, guests can make reservations in the future without needing their vaccine card checked again.
---
What Vaccination Status is Acceptable
Because of the varying degrees to which people are vaccinated, it's difficult to determine what vaccination status is acceptable for your business. The required vaccination status for guests to enter your business varies from place to place. Some states require full vaccination for entry, while others only require one dose of the vaccine. Be sure to check with local authorities to determine what is required in your area and how you'll take steps to adhere to local regulations.
---
How to Identify Fake Vaccination Cards
In the United States, forging a vaccination card is considered a federal crime punishable with a fine and up to five years in prison. Despite the penalties associated with creating counterfeit cards, some individuals have continued to produce them. Due to the simple design of CDC vaccination cards and the small amount of information displayed on them, it can be difficult to spot fakes. Below, we've listed some details to inspect as you check guest's cards that may help you confirm whether the card is legitimate.
Cross-reference with valid ID: In some cases, a guest may borrow the vaccination of a friend or relative in order to circumvent vaccination mandates. To confirm a vaccination card is valid, ask for ID and review the personal information, such as a driver's license. If the name on the ID doesn't match the name on the vaccination card, it's likely that the guest borrowed one.
Identify how cards are filled out: One of the easiest ways to identify whether a vaccination card is fake is to pay attention to how the information was added. In most cases, healthcare professionals who administer the vaccine fill out a patient's vaccination card by hand. If the information on the card has been added through a printer, stamped on, or attached with a sticker, it may be a fake.

Check for accurate dates: Another way to tell whether a card has been counterfeited is to turn your attention to the dates filled in on the card. In order to be fully vaccinated, some versions of the vaccine require two doses. Pfizer recommends that each dose is taken 21 days apart, while Moderna recommends taking them 28 days apart. If the dates shown on the card don't fall within those time frames or display a date before that particular vaccine was approved for use by the CDC, the card may be counterfeited.
Identify handwriting: The handwriting on a vaccine card can offer clues as to whether it is legitimate. Vaccine doses are usually administered by different healthcare professionals because of the wait between doses and the volume of people getting vaccinated. Since each person has unique handwriting, it can be easy to identify whether the information on the card was written by different people, or added by one person. Keep in mind that some individuals may have had their vaccine administered by a family doctor, making it important to verify where the vaccine was given.
Call vaccination center: If you suspect a vaccination card may be forged but aren't sure, you can call the facility that administered it. Whether it was issued by a doctor's office, vaccination center, or drug store, the healthcare professionals in charge will be able to provide more information on the card's authenticity.
---
Vaccine Card Checking Stations
Any business choosing to check vaccination status on-site should prepare to check them in an organized and efficient manner. Some businesses set up a door-side vaccine card checking station manned by a trained staff member. Below, we've included a list of tips to help you do this efficiently.
Provide an outdoor waiting area: Since most states only require proof of vaccination status for guests dining indoors, it's possible that you won't need to check each guest's vaccine card. Designating an outdoor area where a host can ask guests whether they'd like to dine indoors or outdoors allows you to get outdoor diners seated and reduce crowding outside of your restaurant.

Clearly identify lines: For guests who will need their vaccine card checked, be sure to clearly mark the line they'll have to wait in. This can be achieved in a variety of ways, including using restaurant signs or stationing a staff member to direct guests. The entrance line keeps your restaurant organized and reduces confusion.
Train your staff: To ensure protocols are always followed correctly, be sure to train your staff on how to check guest's vaccination status. Not only will this help them to know what to do, but training your entire staff in how to check vaccination status ensures that you have someone on hand to do it if the host is unable to work.
---
Running a business during a pandemic can be difficult, especially as new rules and regulations are introduced. To ensure the safety of your staff, your guests, and to slow the spread of COVID-19, it's essential you and your staff comply with vaccine mandates. Using the information above, you'll be able to educate yourself on the various ways you can check guests vaccination status and prepare your staff to enforce local regulations.
---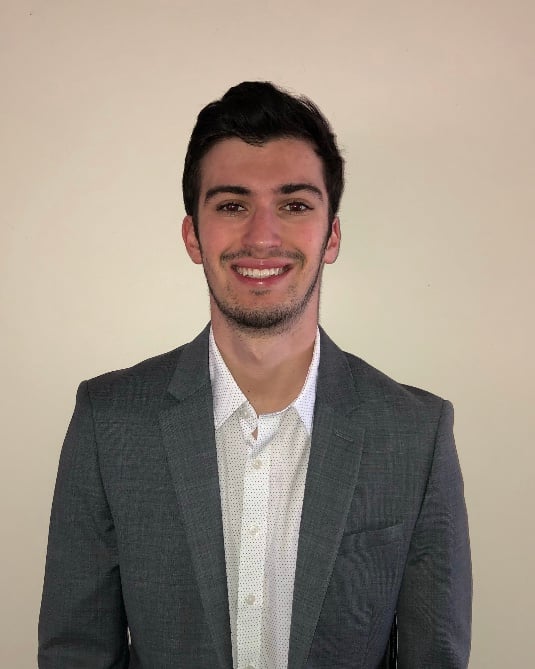 By Jason Kurtz