WebstaurantStore / Food Service Resources / Blog
6 Ways to Warm Up Your Winter Cocktail Menu
Oh, the weather outside is frightful! Luckily, you have some delicious winter cocktails to draw in customers. While you always have your old standbys, creating a specialty drink menu is a fun, festive way to draw in customers and offer your regulars something new. It can be difficult to determine which drinks to choose from, though, so we've compiled a list of six ideas that you can use when creating your winter drink menu. For even more winter drink ideas, be sure to check out our 12 Drinks of Christmas.
1. Hot Chocolate
Everyone knows hot chocolate can be a breakfast drink, but by adding alcohol, it can also be a tasty winter cocktail to serve in your bar or restaurant. Typically, you'd use a sweet alcohol like flavored liqueur to give your chocolate a kick, but you can use pretty much anything and it'll taste amazing - it is still chocolate, after all. Check out these recipes to see what kind of combinations you can try:
2. Hot Apple Cider
As soon as fall hits, apple cider is everywhere and it continues into the winter. You can add spiced rum to make a delicious drink that's sure to be a hit with your customers, or experiment for fun cocktails to serve any time of day. Buy bottled cider to use in your cocktails, or make your own cider for a homemade feel. Garnish with an apple slice or cinnamon stick for extra flair. Check out these recipes for some tasty ideas:
3. Eggnog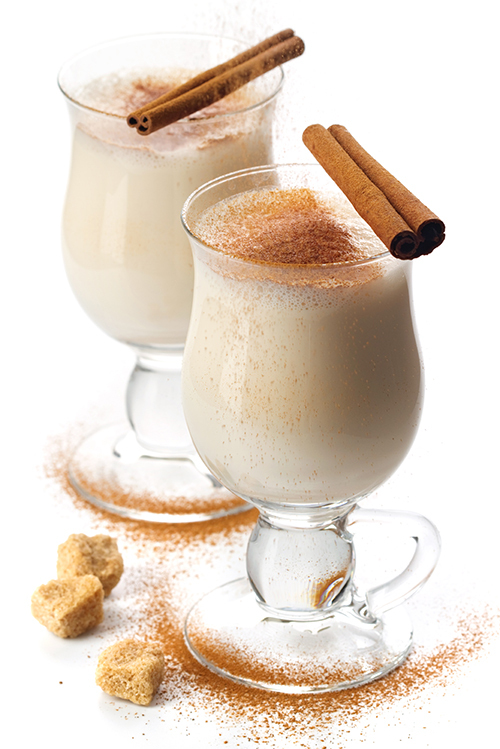 Eggnog is another classic that's sure to make your customers think of the holidays. Just add rum, bourbon, or brandy (or peppermint schnapps, if you're really in the holiday spirit) to store-bought or homemade eggnog and serve with nutmeg sprinkled on top. You can also find lighter options if eggnog is too heavy. Here are a few options to get you started:
4. Hot Toddy
This is a pretty common drink in Irish or Scottish pub-style restaurants and bars. It's made by mixing a spirit (usually whisky, rum, or brandy), hot water, and a sweetener (usually honey or sugar.) Regional variations can call for ginger ale or hot tea, rather than water. Hot toddies even have medicinal properties and can relieve cold symptoms. Now this is my kind of medicine! Check out these recipes to find your favorite:
5. Irish Coffee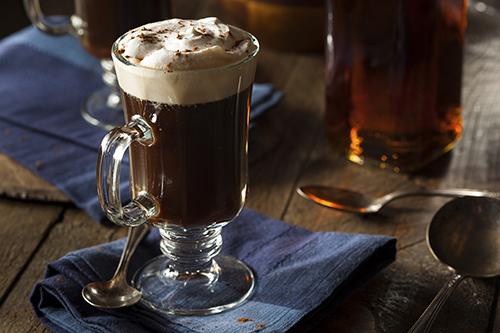 Irish coffee is one of those drinks that can be served from brunch until after dinner. It's a coffee-based drink with whisky and sweetener (white or brown sugar) added in and a heap of cream on top. The coffee is sipped through the cream for a rich, sweet pick-me-up whenever you drink it. Check out these creative recipes for some inspiration:
6. Sangria
For large catered events and parties, it can be difficult to serve these hot, made-to-order drinks. That's where sangria comes in. You probably know sangria as a summer drink, but this wine-based drink prepared with winter fruits is perfect for punch bowls and beverage fountains at any cold-weather event. Check out these variations for your restaurant's next party:
So, whether you're trying to write out a menu for a wintertime wedding or you're just looking for a cool way to keep your customers warm, we've got you covered. Use these recipes or put your own spin on them to create one-of-a-kind specialty drinks. With these ideas, though, your bar or restaurant's menu should be set until spring.
Posted in:
Recipes
|
Bars & Breweries
| By Alyssa Burns