WebstaurantStore / Food Service Resources / Blog
5 Unique PB&J Recipes You Should Add to Your Menu
As comfort foods become more prominent in restaurants, diners, and cafes, items like grilled cheese, macaroni and cheese, and PB&J have become more and more popular – and they aren't just on the kid's menu anymore. Now, adults are ordering gourmet versions of these childhood favorites, and we're digging it! To help you keep up with this rising trend, we've listed 5 ways to revamp your traditional PB&J sandwich. Plus, we put together a video that shows you how to make your own all-natural peanut butter in just a few easy steps!
Ooey Gooey Grilled PB&J
What could be better than a PB&J coated in butter and thrown on the grill? That's right – nothing! Follow the steps below to make the perfect PB&J sandwich that's crispy on the outside and warm and gooey on the inside.
Instructions
Make PB&J sandwich to your own preference.
Melt 2 tbsp. butter in a frying pan over medium heat until it starts to foam.
Add the two slices of bread, filling-side up, to the pan and cook until bottoms are golden brown.
Use a spatula to flip one slice of bread onto the other to close the sandwich and serve immediately.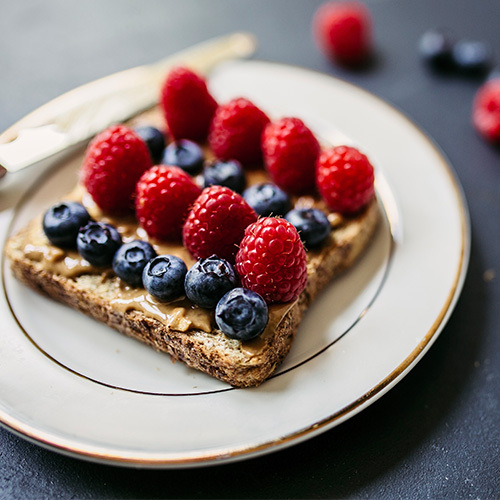 Mom-Approved Healthy PB&J
A healthy PB&J is still a delicious PB&J. How can't it be? To accommodate your calorie-conscious crowd, use homemade, all-natural peanut butter and fresh fruit in lieu of jelly or jam. You can even use whole wheat bread or any other type of low-carb, gluten-free, or high fiber bread of your choice!
Instructions
Spread all-natural peanut butter on each slice of healthy bread.
Place whole raspberries, blueberries, blackberries, or halved strawberries on top of the peanut butter.
Sprinkle wheat germ, sunflower seeds, or peanuts on top of the fruit (optional).
Close the sandwich and serve.
PB&J Sushi Rolls
Don't worry, we're not suggesting that you spread peanut butter over top your cured salmon or tuna. We're not even asking you to use seafood or seaweed. Instead, we're going to have you shape your PB&J into a sushi roll, and bring it out to customers with chopsticks if you'd like!
Instructions
Lay out a whole soft shell tortilla of your choice.
Spread an even layer of peanut butter over top the entire tortilla and then layer on a coating of jam or jelly.
Roll the tortilla up lengthwise into a tight spiral.
Slice each spiral into multiple bite-sized pieces and serve.
Stack 'Em High PB&J
What's better than a PB&J sandwich? You said it – two...or even three PB&J sandwiches. When it comes to this all-time favorite combo, more is always better. Accommodate your super hungry customers by serving up a stacked PB&J. We promise they won't be disappointed.
Instructions
Spread jelly over two slices of bread.
Spread an even layer of peanut butter on a third slice of bread.
Place the peanut butter slice (peanut butter side down) on one of the jelly slices, as if you're closing off a single sandwich.
Spread peanut butter on the opposite side of the same piece of bread you already put peanut butter on.
Top off the entire tower of bread with the second slice of bread covered in jelly (jelly side down). You can stop here or continue with this process to your customer's content!
PB&J Anytime Waffle
Serve this PB&J anytime waffle for breakfast, lunch, dinner, or dessert! Since it's cooked in your waffle maker, the outside gets super crisp, and the inside contents start to conform with the bread, resulting in a ridiculously delicious treat. All you need are the PB&J ingredients of your choice and a waffle maker.
Instructions
Preheat and grease your waffle iron if necessary.
Using soft bread, make a traditional PB&J sandwich to your customer's preference. You can even add in fresh fruit, various nut butters, or chocolate chips.
Place the entire sandwich in your waffle maker and let it cook for an entire cycle and serve.
When it comes to revamping a PB&J sandwich, you're now the pro! Remember, you can use any type of nut butter, fruit, or other toppings of your choice to make your own variations of the ideas above. Whether you're looking for a healthier PB&J option to put on your kid's menu, or you want to jazz up your lunch offerings, we have a recipe for you.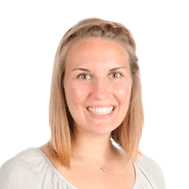 Posted in:
Recipes
|
Menu Tips
| By Ashley Kufera