Daily cleaning is a simple process. First using clean water and a non-caustic degreaser wipe the outside surfaces with the grain, using a clean, soft cloth. Then rinse with clean, warm water. Polish with a stainless steel cleaner. Always wipe with the grain using a soft cloth. The next daily job is to clean the conveyor belt. Brush it with a special wire brush - Lincoln part #369217. Next remove the conveyor crumb pans and the take-off shelves, if purchased with the oven. Wash with oven non-caustic degreaser and rinse with clean water. Then clean loose particles from the bottom of the oven and wash the inside with a mild solution of soapy water. Rinse the inside with clean water also. Make sure the oven is at least six inches away from walls and combustible materials. Let's review the daily cleaning list. We cleaned and rinsed the exterior. Then we cleaned the conveyor belt with a wire brush. Then the conveyor crumb pans and take-off shelves. We cleaned up loose particles inside the oven and checked the area for combustible materials.
This video shows you how to clean your 1400 series Lincoln Impinger oven. Learn how to tidy up the exterior and interior of your oven to keep it looking spick-and-span!
Products In This Video

Related Videos Admiral Craft Pizza/Snack Oven
Watch this short video to find out about the many features and benefits of the Admiral Craft pizza / snack oven.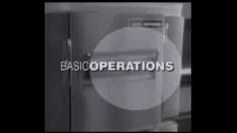 Lincoln Impinger Oven 1400 Series: Basic Operations
The basic operations of the 1400 series ovens from Lincoln are covered in this video, from the basic functions on the control panel to standard operating procedures.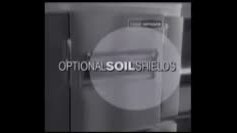 Lincoln Impinger Oven 1400 Series: Optional Soil Shields
A look at the benefits of using the optional soil shield. Soil shields will help to make cleaning your 1400 series Lincoln Impinger oven a breeze!