To make the impinger weekly cleaning tasks easier, there are spray on soil shields available. These soil shield products are applied on clean oven parts, finger covers, the backside of the oven door, and the inside oven cabinet. After application, the soil shield product should be dry to the touch before baking food in the impinger oven. Then, when you perform your next weekly cleaning tasks, the accumulated grease and debris rinse off with warm water. A new application is then applied, and the cleaning cycle is continued. Consult your chemical or janitorial distributor for the names and availability of these products.
A look at the benefits of using the optional soil shield. Soil shields will help to make cleaning your 1100 series Lincoln Impinger oven a breeze!
Related Videos
Lincoln Impinger Oven 1100 Series: Basic Operations
The basic operations of the 1100 series ovens from Lincoln are covered in this video, from the basic functions on the control panel to standard operating procedures.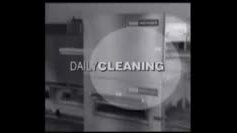 Lincoln Impinger Oven 1100 Series: Daily Cleaning
This video shows you how to clean your 1100 series Lincoln Impinger oven. Learn how to tidy up the exterior and interior of your oven to keep it looking spick-and-span!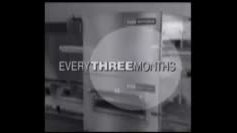 Lincoln Impinger Oven 1100 Series: Every Three Months
Maintenance instructions for every three months of use. This video offers a quick overview to help you keep your oven in great working condition!