Hi, I'm Maureen Servaas with Servaas Laboratories. We're a third generation family company and the makers of Bar Keepers Friend. Today we're here at an independent laboratory to demonstrate how Bar Keepers Friend works on a stain we've all seen before: spaghetti sauce. I have a spaghetti stain in a stainless steel pan made by Calphalon, who just so happens to recommend Bar Keepers Friend by name. Simply sprinkle Bar Keepers Friend in a wet pan, make a paste, and scrub gently. Bar Keepers Friend has a non-bleach formula. Cleansers with bleach are not recommended for stainless steel. Now rinse. Looks great, and it's easy. Check out barkeepersfriend.com for more ways to use BKF; and remember our motto: Once tried, always used.
Servaas Laboratories demonstrates how to use their all purpose cleaning formula to make cleaning up an easy task. And remember, you should never use a cleaning product that contains bleach on your stainless steel cookware!
Related Videos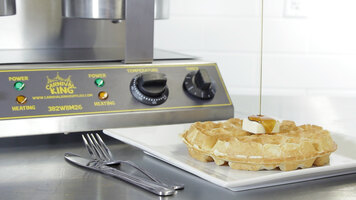 Carnival King Double Belgian Waffle Maker
Use this Carnival King dual Belgian waffle maker to produce up to 40 waffles per hour! It utilizes light signals to let you know when it is heated up and boasts an audible timer, so you always know when your waffles are cooked to perfection.
5 Blade Stainless Steel Herb Shears
Quickly cut through large quantities of herbs with these five blade herb shears! The stainless steel blades ensure durability while the handle design allows maximum comfort during use. To find out more, watch this short video.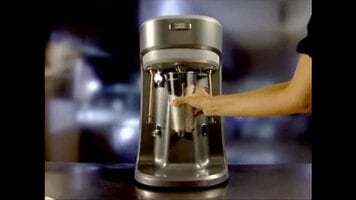 How to use the Hamilton Beach Single and Triple Spindle Drink Mixer
The Hamilton Beach single and triple spindle drink mixers make perfect additions to any bar, cafe, or ice cream shop with milkshakes and specialty drinks on the menu. Allow for maximum service with minimum delay!