Hi, I'm Maureen Servaas with Servaas Laboratories. We're a third generation family company and the makers of Bar Keepers Friend. Today we're here at an independent laboratory to demonstrate how Bar Keepers Friend works on a stain we've all seen before: spaghetti sauce. I have a spaghetti stain in a stainless steel pan made by Calphalon, who just so happens to recommend Bar Keepers Friend by name. Simply sprinkle Bar Keepers Friend in a wet pan, make a paste, and scrub gently. Bar Keepers Friend has a non-bleach formula. Cleansers with bleach are not recommended for stainless steel. Now rinse. Looks great, and it's easy. Check out barkeepersfriend.com for more ways to use BKF; and remember our motto: Once tried, always used.
Servaas Laboratories demonstrates how to use their all purpose cleaning formula to make cleaning up an easy task. And remember, you should never use a cleaning product that contains bleach on your stainless steel cookware!
Related Products

Related Videos Rubbermaid Convertible Trucks
Rubbermaid's convertible platform trucks offer the ultimate in versatility. Changing between the two shelf, U-boat, and platform model is simple to help with any task. Watch this video to find out how it's done! Crown Verity Wheel and Caster Replacement
Watch this video to learn how to replace the wheels and casters on your Crown Verity grill!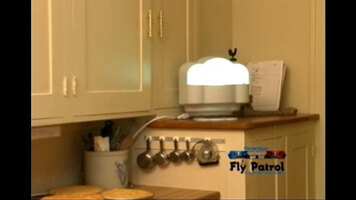 Paraclipse Fly Patrol Review
See how the easy-to-use Paraclipse Fly Patrol can eliminate flies and risks they cause! The decorative design of this Paraclipse Fly Patrol makes it a perfect addition to your kitchen. Plus, there are no zaps or harmful pesticides involved.