Hi, I'm Maureen Servaas with Servaas Laboratories. We're a third generation family company and the makers of Bar Keepers Friend. Today we're here at an independent laboratory to demonstrate how Bar Keepers Friend works on a stain we've all seen before: spaghetti sauce. I have a spaghetti stain in a stainless steel pan made by Calphalon, who just so happens to recommend Bar Keepers Friend by name. Simply sprinkle Bar Keepers Friend in a wet pan, make a paste, and scrub gently. Bar Keepers Friend has a non-bleach formula. Cleansers with bleach are not recommended for stainless steel. Now rinse. Looks great, and it's easy. Check out barkeepersfriend.com for more ways to use BKF; and remember our motto: Once tried, always used.
Servaas Laboratories demonstrates how to use their all purpose cleaning formula to make cleaning up an easy task. And remember, you should never use a cleaning product that contains bleach on your stainless steel cookware!
Related Products

Related Videos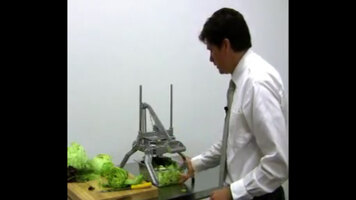 Serve Fast and Fresh Salads
The Nemco Easy Lettuce Cutter allows you to dice your lettuce quick and easy, reducing any of the long labor and browning you usually get when chopping your salad manually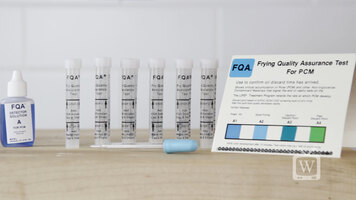 MirOil FQA Frying Oil Test Strips
Check out this informative video to learn about the features of the MirOil FQA test strips! This quick video gives you a product overview as well as step-by-step instructions for using these test strips to keep your fryer oil at peak performance.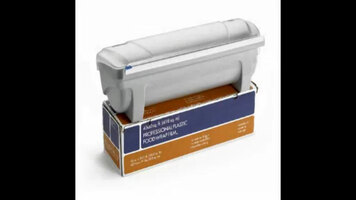 Tablecraft KenKut 3
For professionals who care about safety and sanitation, the Tablecraft Kenkut 3 dispenser/cutter is a must-have! It eliminates contamination from cardboard cutter boxes and even adapts to fit different sized rolls of plastic film or foil.