(Transcript Unavailable)
Servaas Laboratories demonstrates how to use their all purpose cleaning formula to make cleaning up an easy task. And remember, you should never use a cleaning product that contains bleach on your stainless steel cookware!
Related Videos
Installing Teflon Liners
In this video, Chef Tony from ACP explains how to best install the new Teflon liners into the AXP-MXP22 oven. Check out his helpful hints and brief demonstration.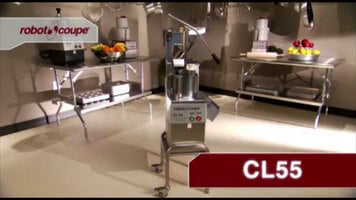 Robot Coupe CL55 Pusher Series D
This video demonstrates the power and versatility of the Robot Coupe CL55 pusher series D! If your salads are in high demand and you depend on being able to make large quantities quickly, then the CL55 should be a staple in your kitchen.
Robot Coupe Blixer 3
The Robot Coupe Blixer 3 food processor features a stainless steel bowl and "S" blade and a 1.5 horsepower motor. Watch as the Blixer 3 liquifies, grinds, chops, purees, and emulsifies its way to perfect sauces, dressings, and even ground spices!