Everyday your glassware is under constant attach from contaminates flying around in the air. Cambro Camrack provide a barrier between your clean glassware and the dust, dirt, bacteria, and insects trying to invade them. The Camrack system is composed of three main parts; a stack of racks that have an enclosed outer wall, an enclosed dolly that seals from the bottom, and a cover that seals from the top.
This Cambro Camrack wash and store system will protect your glassware from airborne contaminants and provide efficient, sanitary storage for all of your glasses! It includes a stack of racks with enclosed outer walls, an enclosed dolly, and a cover.
Related Videos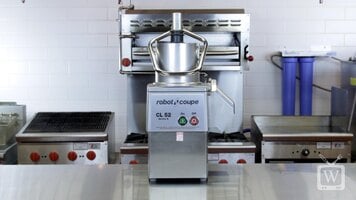 Robot Coupe CL52E
Save kitchen preparation time and quickly and easily slice, shred, and cut all of your vegetables with the Robot Coupe CL52E food processor! Perfect for all of your vegetable prep tasks, watch this video to learn more about its easy-to-use features.
Pacific S-20 Auto Scrubber Overview
This video gives you an inside look at all of the features and benefits of the Pacific S-20 auto scrubber that make it an excellent choice for your floorcare needs!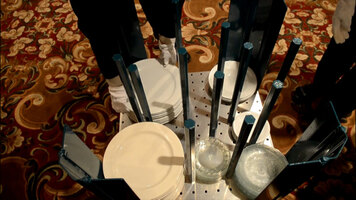 Extreme Cres Cor Dish Dolly Review
Learn about the innovative features of the Cres Cor Dish Dolly and how its durability and versatility will make storing your dishes safe and easy. Storing and transporting different types of dishware on the same dish dolly has never been easier.