Everyday your glassware is under constant attach from contaminates flying around in the air. Cambro Camrack provide a barrier between your clean glassware and the dust, dirt, bacteria, and insects trying to invade them. The Camrack system is composed of three main parts; a stack of racks that have an enclosed outer wall, an enclosed dolly that seals from the bottom, and a cover that seals from the top.
This Cambro Camrack wash and store system will protect your glassware from airborne contaminants and provide efficient, sanitary storage for all of your glasses! It includes a stack of racks with enclosed outer walls, an enclosed dolly, and a cover.
Related Videos Vacu Vin Garlic Press
Watch just how easy it is to press fresh, fragrant, and flavorful garlic in just seconds with the Vacu Vin garlic press.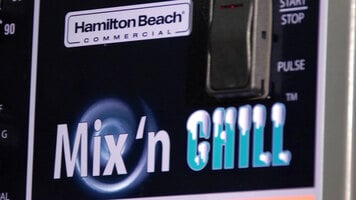 Hamilton Beach Mix 'N Chill Drink Mixer
The Hamilton Beach Mix 'N Chill drink mixer is simple to operate, creates perfect shake consistency, and is easy to clean. Watch as a 10-year-old is able to operate this high-quality unit with ease!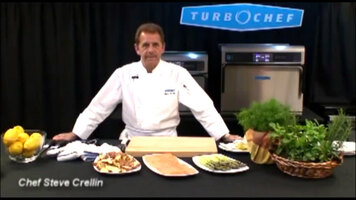 Turbochef iSeries
The iSeries oven is the quickest, most versatile oven offered from Turbochef. Here, Chef Steve Crellin will cook salmon (which would normally take 15 to 20 minutes) in 3 minutes! In fact, you can watch him cook a whole dinner in under 5 minutes.