Introducing the Vacu Vin wine saver vacuum pump! Step by step instructions: 1. Insert one of the included wine stoppers into an open wine bottle. 2. Place the pump over the top of the wine stopper, and begin to pump. 3. This pumping action draws air out of the bottle, pushing it out the top of the pump. 4. Release the pump. Your wine bottle is now sealed, locking in flavor and aromas until the next time you need it!
If your business occasionally sells wine by the glass, then this tool is a must-have. See how this easy-to-use Vacu Vin Wine Saver Vacuum Pump seals in the flavor of your wine and gives you more glasses per bottle!
Related Products

Related Videos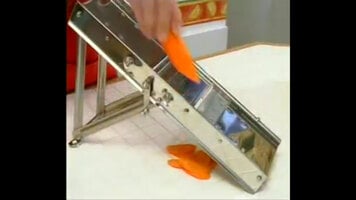 Bron Coucke Mandoline
Learn how to use your Bron Coucke mandoline to obtain perfectly sized vegetable slices for any dish you're making!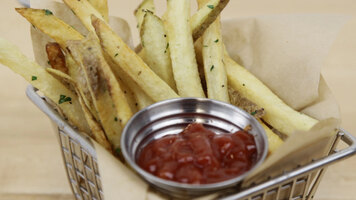 How to Use a French Fry Cutter With a 1/2 inch Blade
Watch this video to learn how to use, clean and maintain your French fry cutter! These step by step visual instructions will be sure to help you keep your French fry cutter with a 1/2 inch blade running like new.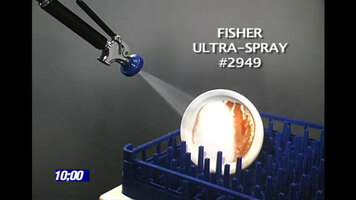 Fisher 2949 Ultra Spray Valve Review
See how much cleaner your dishes will be after just 10 seconds of spraying when you compare three leading competitors with the Fisher 2949 Ultra Spray Valve! This difference is absolutely clear, and it will save you time and money.