San Jamar is proud to introduce the Integra; the newest in roll towel dispensing innovation. A hands free alternative, the Integra is simple, compact, universal, and affordable. Hands free alternative -The problem with standard mechanical hands free is that often times they don't have paper showing, and then they require manual adjustment to dispense paper. The Integra dispensing arm makes it easy to use with an arm, elbow, or wrist. The hands free alternative that is always hands free. Simple - Fewer internal parts makes the Integra the most efficient and easy to use. Easy to Load – Just place the roll in, turn the wheel, and you're ready to go. Compact – The smallest dispenser available to accommodate a full 800 foot roll. The Integra is virtually no larger than the roll itself. Minimum space is needed. Universal – The Integra is the most universal dispenser available. Because there are no hubs the Integra can dispense any core sized paper. All of these integrated features make the Integra the most affordable, universal, and hands free alternative available. The Integra: another smart, safe, and sanitary innovation from San Jamar.
The San Jamar Integra universal paper towel dispenser is easy to load, easy to use, and no hubs so it can dispense any core-size of paper towels!
Related Videos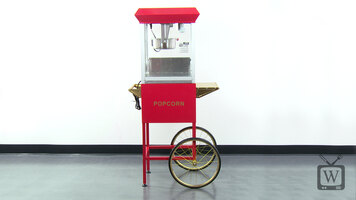 Carnival King Popcorn Carts
Boost impulse sales at carnivals, state fairs, or theaters with one of these eye-catching Carnival King PM series popcorn carts! Featuring a storage space and side counter, these carts are perfect for use in places where counter space is limited.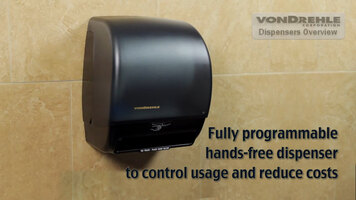 VonDrehle Hands-Free Electronic Paper Towel Dispenser
Learn how to fill, operate, and modify your VonDrehle hands-free electronic paper towel dispenser!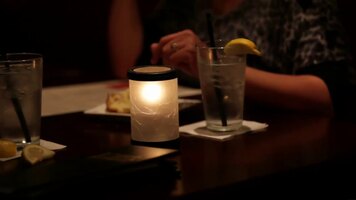 The Importance of Ambiance for Your Restaurant
Candle Lamp explains the importance of ambiance in your restaurant., and how simple yet elegant, tabletop lighting can affect your establishment's mood.