San Jamar is proud to introduce the Integra; the newest in roll towel dispensing innovation. A hands free alternative, the Integra is simple, compact, universal, and affordable. Hands free alternative -The problem with standard mechanical hands free is that often times they don't have paper showing, and then they require manual adjustment to dispense paper. The Integra dispensing arm makes it easy to use with an arm, elbow, or wrist. The hands free alternative that is always hands free. Simple - Fewer internal parts makes the Integra the most efficient and easy to use. Easy to Load – Just place the roll in, turn the wheel, and you're ready to go. Compact – The smallest dispenser available to accommodate a full 800 foot roll. The Integra is virtually no larger than the roll itself. Minimum space is needed. Universal – The Integra is the most universal dispenser available. Because there are no hubs the Integra can dispense any core sized paper. All of these integrated features make the Integra the most affordable, universal, and hands free alternative available. The Integra: another smart, safe, and sanitary innovation from San Jamar.
The San Jamar Integra universal paper towel dispenser is easy to load, easy to use, and has no hubs so it can dispense any core-size of paper towels!
Related Videos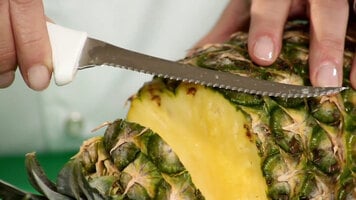 Dexter-Russell Utility Knives
Looking for a versatile utility knife to complete your kitchen cutlery set? Try the Dexter-Russel utility knife! The sharp teeth easily break through tough rinds and skin, while the curved edge slices through soft interiors without damaging them. Bron Coucke Deco Spoon
Use the Bron Coucke Deco Spoon and fascinate your guests with decorative swirling lines and eye-catching designs surrounding their entrees and desserts! Watch this video to see the product in action and discover exciting plate decorating ideas.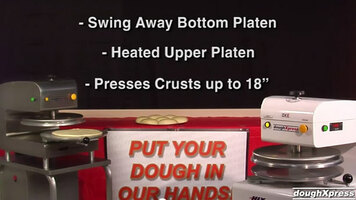 DoughXpress: DXE Electromechanical Automatic Pizza Dough Press
The DXE commercial semi-automatic pizza dough press is perfect for high production volumes! See how this product offers a fast, safe, simple, mess-free solution to hand tossing or sheeting your pizza dough.