These 7 1/2" shears are specifically made to cut through all kinds of fish. Made with strong nickel-plated steel blades, these shears also come with a wide, comfortable grip for easy use. The bright orange color and unique shape of the handles make it easily identifiable for use with fish.
Quickly and easily prepare all types of fish for cooking with these 7 1/2" fish shears! With strong steel blades and a wide, comfortable grip, these shears are a must-have in your commercial kitchen.
Products In This Video

7 1/2" Nickel-Plated Steel Fish Shears
Related Videos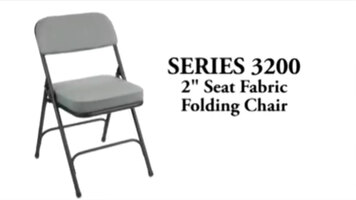 National Public Seating 3200 Series Folding Chair
The NPS 3200 series folding chair is a great choice for any upscale institution. Crafted with an ergonomically correct backrest and available in 4 bestselling colors, you'll find just what you need to keep customers satisfied in their seats.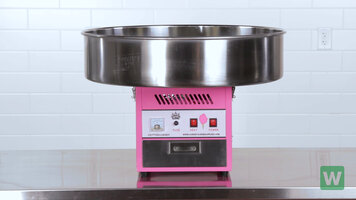 Carnival King Cotton Candy Machine
Learn about the great features and benefits of the Carnival King Cotton Candy Machine!
Features of Lifetime Contoured Folding Chairs
Learn how the contoured design of these Lifetime folding chairs make them durable, lightweight, and the most comfortable folding chairs on the market! These chairs can hold over 500 lb. and feature an all-weather, rust resistant frame.