Take a bite out of expenses with Detecto's RP30 series digital ingredient scales. The RP30 series scales are valuable tools for retail bakeries, pizza kitchens, and sandwich shops. The cost-cutting advantage of monitoring ingredient expenses during prep work is significant when cake frosting, pizza ingredients, and sandwich condiments are considered. Detecto's RP30 scale has quick return on investment, so that it typically pays for itself in a short amount of time when used in a busy commercial kitchen. With Detecto's exclusive 360 degree rotating stainless steel platform you can add ingredients, rotate, and weigh all at the same time. So the RP30 becomes more than a scale, it's a rotating prep station! This special 360 degree rotating platform increase productivity and decreases ingredient cost by allowing food prep to be performed directly on the scale, while weighing each stage of the process along the way. This also allows for an even distribution of ingredients. Plus, by doing your prep work on the scale it can provide the total weight of the food product. The exclusive 360 degree rotating platforms are only available through Detecto. These heavy-duty USA made stainless steel platforms come in your choice of two sizes: round 13" (33 cm) diameter, which is the model RP30R and rectangular 17" x 13" (43 cm x 33 cm) which is the model RP30S. So you have two options of American made platform sizes available, based on the shapes of the food prep work to be done. Detecto's RP30 series features an ideal 30 lb. and 15 kg capacity with 0.1 oz. and 5 g increments for an incredibly high degree of weighing accuracy. The 1/2" high LCD digits display in your choice of pounds / ounces or kilograms. The back lite LCD display helps read out visibility in low lighting settings. An AC adaptor is included with this scale and built-in rechargeable battery power means you'll never have to buy batteries. The rechargeable battery power allows the RP30 series to be used on kitchen islands, where a power outlet isn't readily available. Just recharge it at night and use it all day long. The rechargeable battery last 110 hours of continuous use without the backlight turned and 22 hours of continuous use with the backlight turned on. Auto-off and sleep mode features also help conserve battery life power. The smooth contours of the polycarbonate scale, combined with the high quality stainless steel platform, mean clean up after messy food prep work will be a breeze. The versatile numeric keypad allows you to enter known tare weights during food prep work. This allows you to weigh a food commodity in its container and subtract the unwanted weight of the container from the weight calculation. Four adjustable leveling feet and integrated bubble level help make sure you weighing surface is even for this versatile food service scale. For more information on Detecto's RP300 series ingredient scale, please visit us online at www.Detecto.com or call us toll-free at (800) 641-2008. Detecto providing food service weighing accuracy since 1900.
Prep, garnish, and weigh your foods with Detecto's RP30 series 360 degree rotating, digital scale. Featuring an exclusive pivoting platform, this unique scale is great for pizzerias, bakeries, sub shops, and more. Watch this video to learn more!
Related Videos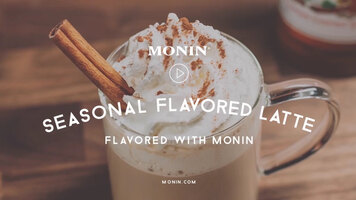 Pumpkin Spice Latte by Monin
Treat your guests to a piping hot pumpkin spice latte using Monin's pumpkin spice syrup! For the complete recipe, watch this video.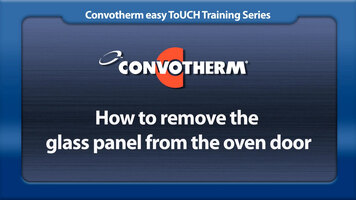 Cleveland Convotherm: Removing the Glass Panel
This simple tutorial will give you instructions on the proper removal and cleaning techniques of the glass panel on your Cleveland Convotherm oven.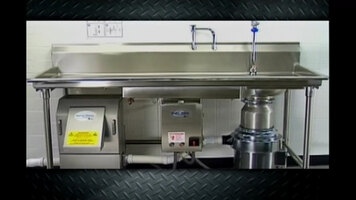 InSinkerator Waste Xpress
Check out this video on InSinkerator's Waste Xpress! Learn more about specific details and features this unit has to offer. As well as, how to clean and assemble the unit. Plus, tips on how to keep it at maximum performance level.