What I'd like to talk about now is JT Eaton's bedbug control for luggage. This is a great little product, and what you want to do is, prevent yourself from having a bedbug infestation in your home. The best way to do that is to protect your luggage, which is the most likely way of bringing them home with you from vacation or wherever. What I like to do is thoroughly go over my luggage before I pack my clothes. You want to open up your luggage, and thoroughly with the spray go and spray all the seams, any pockets, and hit any little hiding area on the inside of luggage, plus on the outside. Now do the same thing—all your pockets, just give a quick little spray on all sides. If you have a handle, get into those. Most luggage nowadays have rollers, so you want to get into all these cracks and crevices. What this is going to do for you is put a protective coating on your luggage, so if you set it down in a hotel room it might be infested, but if they do get onto your luggage, you have to have that there for protection to kill the insect before you can take it home.
Check out this video to learn about how JT Eaton's bed bug spray Red protects your luggage from bringing bedbug infestations home from vacation and other places! See where to spray this product and how it works to keep your belongings safe.
Related Videos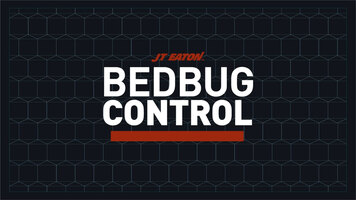 JT Eaton Bed Bug Control
Ensure your hotel rooms and living areas are free and safe from bed bugs by following JT Eaton's bed bug control plan and using their pest control products!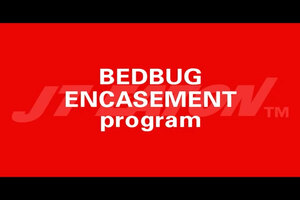 JT Eaton Bed Bug Encasements
Watch this video to learn how to fight the rising bedbug epidemic! See how mattress, box spring, and pillow encasements all work to protect your bedding investments. Act proactively and ensure a night of peaceful sleep.
Hoshizaki KM Series Ice Machines: How to Sanitize the Water System
This instructional video gives you insight on how to sanitize the water system in your Hoshizaki KM series ice machine.