(Transcript Unavailable)
Changing the pusher block assembly on your Nemco N55500-1 Easy Chopper Vegetable Dicer requires no special tools or skills. In this video, you will learn how to replace the pusher block quickly and easily.
Products In This Video

Related Videos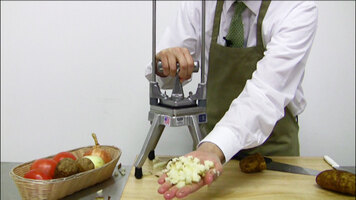 Vegetable Dicers
Dicing vegetables for soups, salads, and your signature dishes has never been easier! Use the Nemco N555000-1 Easy Chopper to save time and labor as you quickly slice and dice onions, tomatoes, potatoes, celery, and more.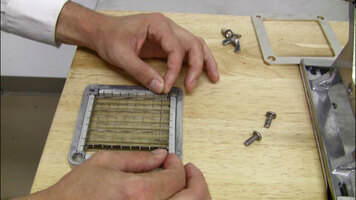 Fry Cutter Blade Replacement
Learn how to replace the blade on your french fry cutter to make your machine work like new! This step-by-step visual demonstration will help you safely and easily replace the blades so you can get back to making hot, fresh French fries in no time.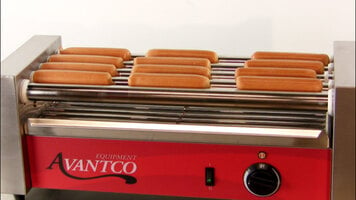 Key Features of the Avantco 12 Hot Dog Roller Grill
This roller grill from Avantco will increase impulse sales by displaying fresh, evenly cooked hot dogs and sausages to your customers throughout the day! This hot dog roller is space efficient and its high torque motor is designed for durability.