(Transcript Unavailable)
Changing the pusher block assembly on your Nemco N55500-1 Easy Chopper Vegetable Dicer requires no special tools or skills. In this video, you will learn how to replace the pusher block quickly and easily.
Products In This Video

Related Videos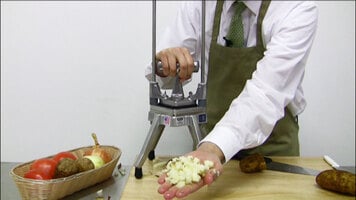 Vegetable Dicers
Dicing vegetables for soups, salads, and your signature dishes has never been easier! Use the Nemco N555000-1 Easy Chopper to save time and labor as you quickly slice and dice onions, tomatoes, potatoes, celery, and more.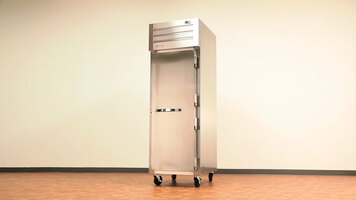 True STR1R-1S Reach-In Refrigerator
Learn the ins and outs of True's STR1R-1S reach-in refrigerator!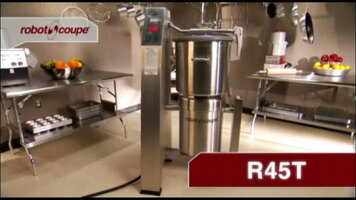 Robot Coupe R-45-T
This incredible product features a 13.5 horsepower motor and an all stainless steel construction. The Robot Coupe R-45-T is designed for vertical cutting and mixing. With this unit, you can chop, blend, puree, mix, knead, and so much more!