Seasoning your Waring Crepe maker is an important step to prepare the surface for a natural nonstick finish. Seasoning the cooking surface makes removal of the crêpes easier and reduces bubbling when batter is applied and spread. The seasoning process will take about 1 to 1½ hours. There is a protective coating on the cooking surface. So, you'll need to scrub the surface with steel wool and detergent to remove the coating and pre-clean prior to the seasoning process. Plug the unit into an outlet in a well-ventilated area. Switch on the appliance and set to 570°F. Allow to heat until the green ready light is lit. Pour a tablespoon of corn or peanut oil suitable for frying in the center of the cooking surface. Using a cotton cloth or paper towel, spread the oil evenly and let cook for 5 to 10 minutes until the surface loses its initial sheen and appears dry. Do not use synthetic materials as they will adhere to the surface. Repeat step 4 eight times, burnishing the surface with the towel and decreasing the amount of oil used each time until a deep amber color and smooth, non-tacky surface are developed. And that is it, now you are ready to make crepes! Keep in mind that from time to time, your Waring crepe maker may need to be reseasoned. Overusing oil or spray releases during the crepe making process can result in a dark flaky oil build up. If this happens you'll need to clean off the initial seasoning and then reseason. Thank you for watching, and if you have any questions, please use our Live Chat Button!
Learn how to easily season your crepe maker so you can create smooth, delicious crepes with every use!
Related Products

Related Videos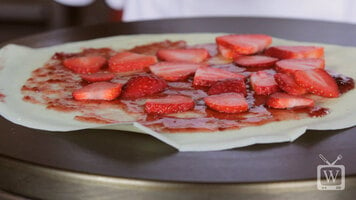 Waring Crepe Maker
Easily create a variety of flavorful French crepes for breakfast, lunch, or dessert with the Waring crepe maker! Watch this video to learn more about the unit's features and controls.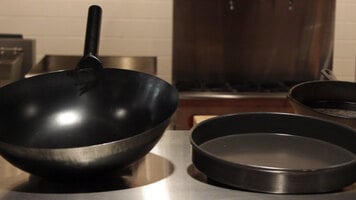 How to Season Your Pans
Pan seasoning is essential for keeping your pans performing their best in your kitchen. This instructional video will show you the proper steps to seasoning your cooking pans based on their material.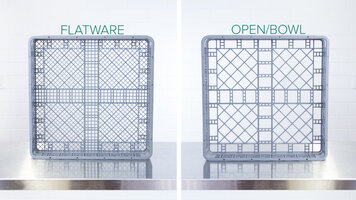 Noble Flatware and Open/Bowl Racks
Easily clean and transport your flatware, large bowls, or cutlery with these Noble dishwashing racks! The Noble flatware rack and Noble open rack offer durable warewashing solutions for your commercial kitchen. To hear more, watch this short video.