This 28" x 20" LED write-on sign will catch your customers' attention, ultimately contributing to higher profits! First, write a custom message using wet erase markers, then plug in the sign. Then simply push the button on the side of the sign to switch between the 28 different eye-catching display modes.
Check out these new customizable LED write-on signs! This video will demonstrate the different features and options you have with this 28"x20" LED write-on sign!
Products In This Video
Related Videos
Whip-It Soda Siphons
Whip-It soda siphons are perfect for all types of mixed drinks, as well as delicious Italian sodas and more. Check out this video to see how easy it is to set up and use your Whip-It soda siphon!
Features of the Cambro Hand Sink Cart
See how the features of this Cambro Hand Sink Cart will help reduce food contamination by encouraging frequent hand washing for your employees! The 5 1/2 gal. fresh water tanks and the 7 1/2 gal. waste water tanks will allow up to 70 hand washings.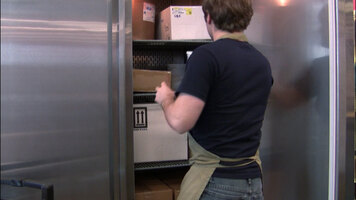 2 Door Avantco Reach In Freezer Review
Bring efficiency and dependability to your restaurant kitchen with the Avantco CFD 2 door reach-in freezer. This 46.5 cu. ft. freezer is packed with standard features for a lower price that will make daily activities in your kitchen easier.