To use a Perfect Fry PFA7200, simply load the food, set the timer for 2 – 5 minutes, and the food will come out crisp and golden every time. Since the process is fully automatic, your staff can load the fryer and then get on with other business, saving both time and money. It's not just for French fries either; you can cook spring rolls, chicken wings, shrimp, and much more in these fryers. Choose from the three models of Perfect Fry fryers to increase your profits without the bother of traditional fryers. This product is easy and simple to use, requires no extra labor, allows you to serve profitable fried foods, and it's safe to use even without additional kitchen infrastructure. And the end result? Perfectly cooked food every single time!
Learn about all the time, profit, and equipment benefits of the Perfect Fry PFA2700 automated fryer!
Related Videos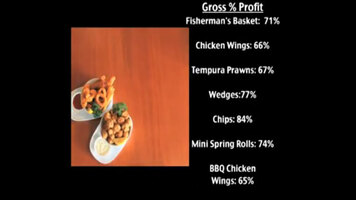 Perfect Fry Fryers
Check out the basics and benefits of picking up a Perfect Fry automated fryer!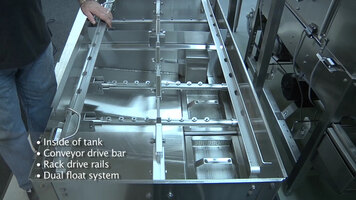 CMA Conveyor Dishwasher Training Part 3
Learn the proper technique for tweaking and adjusting your CMA conveyor dishwasher's dish drive by watching this simple tutorial! The drive helps guide the rack through the wash tank, so having it properly installed is very important.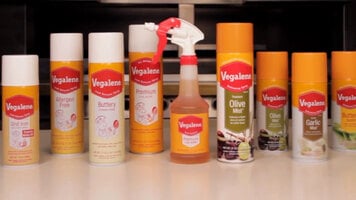 Par-Way Tryson Vegalene Seasoning Spray
Save money and time by using Par-Way Tryson Vegalene seasoning sprays! With a variety of sprays to choose from, each spray adds irresistible flavors without the mess, trans-fat, cholesterol, or calories of butter and oil.