Edlund Company has been manufacturing electric can openers for over 40 years. I'd like to introduce to the Edlund Company model 270 Electric Can Opener, a 2-speed, high volume commercial electric can opener. It's NSF certified and comes with a full three year warranty. The unit comes apart for easy cleaning and the knife pulls right off of the knife holder assembly, the little rubber gasket to keep it on tight when it's in operation. To remove the gear, simply turn the splatter shield and pull out the gear and pull off the splatter shield so you can rinse them under hot water to remove any debris or sauce from the parts. One of the most important things about Edlund's designs was to recognize you needed to use a dull blade to tear metal rather than to cut metal. Blades and gears are designed for each unit are designed to last up to about 5,000 cans. To reassemble the unit, simply put the splatter shield back on, put the same gear if it's cleaned or a new gear in its place and lock it unto place straight. Attach a new knife to the knife holder and put it back on and your can opener is ready for operation. If your food service facility requires the opening of 150 to 250 cans a day, the Edlund model 270 electric can opener might just be the product you need.
Learn how to operate, maintain, and disassemble this heavy duty can opener!
Related Videos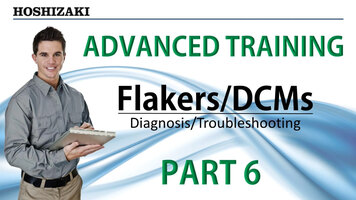 Hoshizaki Flakers/DCMs Training: Part 3
Easily diagnose issues with your Hoshizaki ice machine with these step-by-step procedures.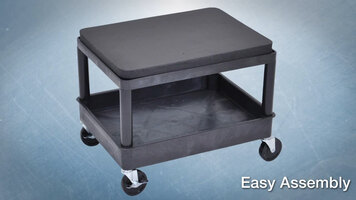 Luxor H. Wilson Mechanics Seat
Check out this video on the mechanic seat made by Luxor H. Wilson! It provides details on the seats, such as the features they obtain and the material that is made of. Also, these mechanic seats assemble in just 4 easy steps!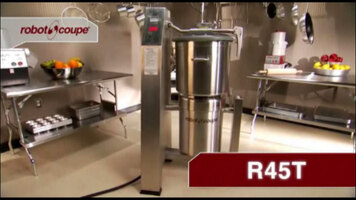 Robot Coupe R-45-T
This incredible product features a 13.5 horsepower motor and an all stainless steel construction. The Robot Coupe R-45-T is designed for vertical cutting and mixing. With this unit, you can chop, blend, puree, mix, knead, and so much more!