Edlund Company has been manufacturing electric can openers for over 40 years. I'd like to introduce to the Edlund Company model 270 Electric Can Opener, a 2-speed, high volume commercial electric can opener. It's NSF certified and comes with a full three year warranty. The unit comes apart for easy cleaning and the knife pulls right off of the knife holder assembly, the little rubber gasket to keep it on tight when it's in operation. To remove the gear, simply turn the splatter shield and pull out the gear and pull off the splatter shield so you can rinse them under hot water to remove any debris or sauce from the parts. One of the most important things about Edlund's designs was to recognize you needed to use a dull blade to tear metal rather than to cut metal. Blades and gears are designed for each unit are designed to last up to about 5,000 cans. To reassemble the unit, simply put the splatter shield back on, put the same gear if it's cleaned or a new gear in its place and lock it unto place straight. Attach a new knife to the knife holder and put it back on and your can opener is ready for operation. If your food service facility requires the opening of 150 to 250 cans a day, the Edlund model 270 electric can opener might just be the product you need.
Learn how to operate, maintain, and disassemble this heavy duty can opener!
Related Videos
Installing Teflon Liners
In this video, Chef Tony from ACP explains how to best install the new Teflon liners into the AXP-MXP22 oven. Check out his helpful hints and brief demonstration.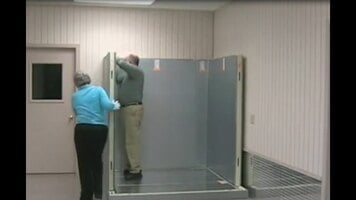 Nor-Lake Kold Locker 15 Minute Set-Up Demonstration
Putting together your Nor-Lake Kold Locker can be done in about 15 and a half minutes. You will see how easy it is to install yourselves in this step-by-step demonstration video.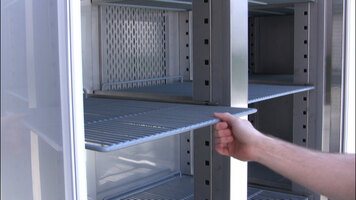 Avantco CFD-3FF 3 Door Reach In Freezer Review
The CFD-3FF 3 Door Reach In Freezer's 72 cu. ft. of storage space is perfect for your commercial kitchen! Featuring everything from a digital display to a durable stainless steel construction, you get high quality and maximum storage space for less!