The KitchenAid fruit and vegetable strainer set includes both the KitchenAid food grinder and fruit and vegetable strainer attachments. Fresh ingredients are effortlessly transformed into delicious creations using the power of the stand mixer. With two attachments in one allowing you to do more. Quickly strain tomatoes for homemade sauce and easily create fresh ground meatballs for a savory dinner. Turn apples into applesauce and vegetables into wholesome all natural baby food. Premium performance, exceptional results, legendary KitchenAid quality.
This video gives you a look at the strainer and grinder attachment for KitchenAid stand mixers. These attachments add extra variety to your kitchen!
Related Videos Essential Knives to Have in Your Kit
With so many styles of knives to choose from, Corporate Chef Matt Schuler responds to which are the essentials. Watch this video to discover which knives every starting chef needs to own. West Bend 78004 Commercial Toaster
Learn about the features, controls, and uses for the West Bend 78004 commercial toaster!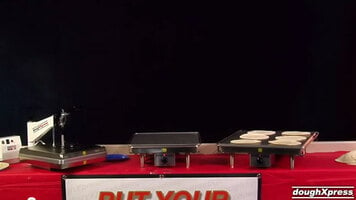 DoughXpress: TXW-2025 Tortilla Flat Grill 20in x 25in - 220V
A look at the TXW-2025 tortilla flat grill from DoughXpress