The KitchenAid fruit and vegetable strainer set includes both the KitchenAid food grinder and fruit and vegetable strainer attachments. Fresh ingredients are effortlessly transformed into delicious creations using the power of the stand mixer. With two attachments in one allowing you to do more. Quickly strain tomatoes for homemade sauce and easily create fresh ground meatballs for a savory dinner. Turn apples into applesauce and vegetables into wholesome all natural baby food. Premium performance, exceptional results, legendary KitchenAid quality.
This video gives you a look at the strainer and grinder attachment for KitchenAid stand mixers. These attachments add extra variety to your kitchen!
Related Videos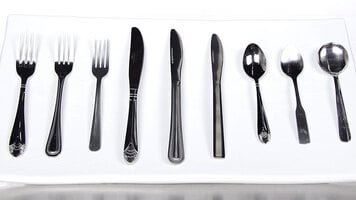 Flatware
Check out this video to learn what type of flatware is best for your restaurant or establishment! Learn how the weight and material of flatware can help you decide which flatware option is the most economical choice for you.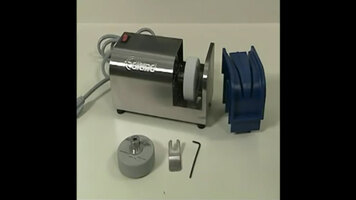 Edlund 401 Electric Knife Sharpener Cleaning and Maintenance
Keeping your Edlund 401 electric knife sharpener in premium working condition is important to maintaining a successful, efficient kitchen! Learn how to clean it and replace worn parts for excellent results with each use.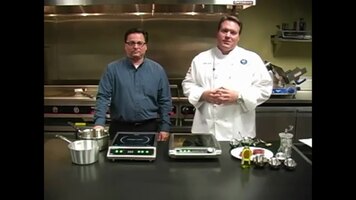 Vollrath Mirage Pro vs. Mirage Cadet
This video will help you learn the main differences between Vollrath's Mirage Pro and Mirage Cadet induction cookers. Basic functions and features are also covered.