The KitchenAid fruit and vegetable strainer set includes both the KitchenAid food grinder and fruit and vegetable strainer attachments. Fresh ingredients are effortlessly transformed into delicious creations using the power of the stand mixer. With two attachments in one allowing you to do more. Quickly strain tomatoes for homemade sauce and easily create fresh ground meatballs for a savory dinner. Turn apples into applesauce and vegetables into wholesome all natural baby food. Premium performance, exceptional results, legendary KitchenAid quality.
This video gives you a look at the strainer and grinder attachment for KitchenAid stand mixers. These attachments add extra variety to your kitchen!
Related Videos
Garland Modular Suites
Learn about all of the exciting features and design possibilities of Garland's Modular Suites!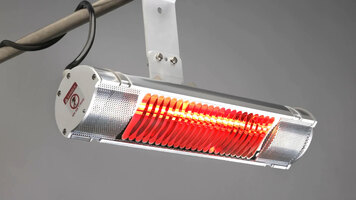 Crown Verity Insta-Heat
Check out this video on the Insta-Heat indoor/outdoor heater from Crown Verity! Great for patios, warehouses, garages and more, the Crown Verity Insta-Heat is effective, safe and cost-efficient.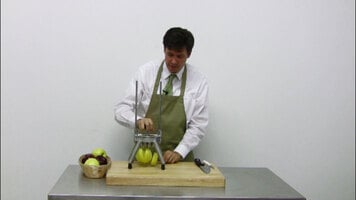 Nemco Easy Apple Corer
Forget about using a handheld apple corer! Cut and core apples cleanly and precisely on the first try, with the Nemco easy apple corer. These stay-sharp, stainless steel blades even minimize squeezing and bruising!