I'm making some spicy italian sausage and I'm using this attachment for my stand mixer to grind the pork for the sausage. It's really easy to put on your stand mixer. I have one of these at home. To put it on, you just unscrew this little bit at the front, slide in the attachment, and then don't forget to screw it back on. Now we're ready to grind some meat. I've got a bowl set over another bowl with ice in it to keep everything cold. I cut my pork into 1" cubes and I'm just going to feed the cubes one by one into the attachment. Just turn it on low and you press them down with this handy-dandy tool. The pork has been frozen just for about 20-30 minutes. You just want it to be a little bit kind of crunchy on the outside, but not frozen solid so it will still go through the attachment, but stays really nice and cold. I'm using pork shoulder, but I could use lamb or beef, veal, chicken, any meat really. You just want to make sure you have enough fat. This is about 75% lean. This makes it so easy to ground meat at home for hamburgers, or sausages, whatever you need it for, and you know it has been really, freshly ground because you've done it yourself. You want to sort of keep pushing for a while after the last piece of meat has gone into the attachment because it takes a little bit to work itself through. So, just keep it going for another 30 seconds. We're just going to scrape off the rest of the meat so we don't lose any of that, turn off the machine, and I'm going to wipe of my hands. Now I'm ready to flavor it. I've got salt, a little bit of ice water, some white wine, red chili flakes, and fennel seeds which I can already smell. They smell amazing. I'm going to mix them in gently. You don't want to over mix. Your hands are warm; you want them to stay cold just until combined. Okay, and now I'm just going to make some patties. Form the meat into balls about the size of large golf balls. You don't want to work it too much, just forming it into a rough ball and you just want to flatten them into nice, even patties about a quarter of an inch thick. You want to work quickly so that it stays cold. Once these are made, I'm going to put them in the fridge to firm up a little bit before I cook them and then I'm just going to make a breakfast sandwich with an egg and some sauteed broccoli rabe. It's one of my favorite things to make. You could flavor these any way you like. You can put in some garlic, different spices. If you were using lamb, you might want to put some cumin in there or coriander. I know this recipe really well, so I know that the salt amount is just right, everything's weighed. If you're trying a new recipe or if you have any doubts at all before you start forming it into patties, just fry up a little piece and taste it, and then if you need more salt or anything else, you can add it then. One last one. I've got six nice patties here. Now I'm going to wash my hands, put those in the fridge for a little bit, and then fry them up. I've got my gorgeous egg sandwich. I fried up the sausages and then I fried an egg in the same pan and then I toasted the bun in the same pan. No waste, got a little sauteed rabe. I'm just going to put the top on and it's ready to eat!
Easily create your signature sausages from scratch with the help of your KitchenAid stand mixer and sausage stuffer attachment! In just a few steps, you can ground your meat and create sausage patties for your recipes.
Related Videos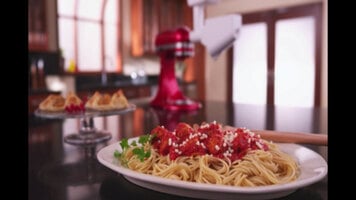 KitchenAid Stand Mixer Strainer and Grinder Attachment
This video gives you a look at the strainer and grinder attachment for KitchenAid stand mixers. These attachments add extra variety to your kitchen!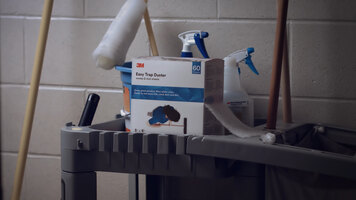 3M Easy Trap Duster
Allow your janitorial staff to clean your establishment quickly and efficiently with the 3M Easy Trap Duster! These sweep and dust sheets trap dirt and debris to make cleaning an effortless task.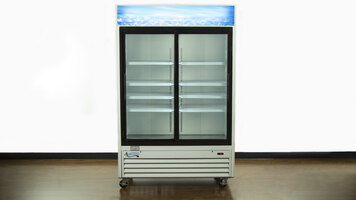 Avantco Sliding Glass Door Merchandiser Refrigerator
Show off your top selling cold food and beverage items with our Avantco glass door merchandisers! To learn more about the different features and styles we offer, check out this short video.