Upon arrival only one connection is required on the 7-PS-90, as all other connections have already been made before shipping of the unit. One half inch to one half inch straight MP adapter needs to be purchased and installed, as it is not supplied by Advance Tabco. This adapter should be installed to the bottom of the vertical ball valve on the bottom of the heater as shown. The only flex hose that needs to be purchased and installed is a 3/8 flex hose, which should be attached to the brass MP adapter that was just installed, and tighten with a wrench. Next install the other end of the flex hose to the cold water supply and tighten with a wrench.
Learn how to correctly hook up the plumbing when installing your Advance Tabco 7-PS-90 hand sink by watching this helpful video!
Related Videos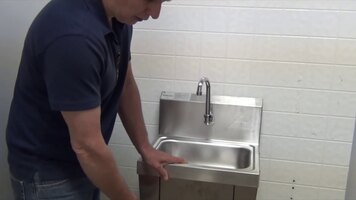 Advance Tabco 7-PS-90 Mounting Installation
This brief video gives you a few mounting tips for installation of your Advance Tabco 7-PS-90 hand sink!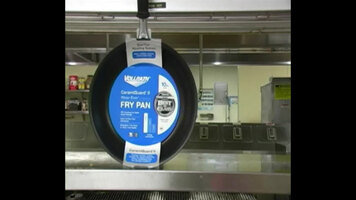 Vollrath PFOA Free Wear-Ever Fry Pans
The U.S. Environmental Protection Agency has called for the total elimination of PFOA by the year 2015. Check out this video to see how Vollrath has responded by creating three new environmentally friendly coatings for their fry pans!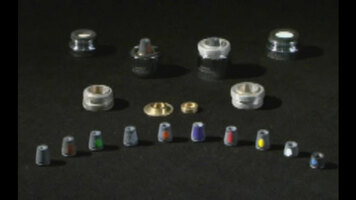 Save Water by Installing a Low Flow Pre Rinse Spray Valve
When you see two pre-rinse spray valves operating side by side like in this video, it's easy to visualize all the water you're wasting by not using a low flow model! This T&S low flow pre rinse spray valve will increase your water and cash flow.