Imagine the perfect union of cooking power and energy efficiency, more powerful than gas, more efficient than radiant heat. Imagine that instead of transferring heat from a burner to the cooking vessel that the heat occurs only in the cooking vessel itself. No pan, no heat. That's the magic of induction by Garland. Cooking heat so powerful, yet so efficient, it can truly be called green heat.

Traditional forms of cook tops conduct heat from a burner to the pan, but with induction, powerful coils within the induction unit produce a magnetic field that induces a current within the cooking vessel, causing it to heat up. The result is much greater precision and energy efficiency than gas-fired or radiant electric burners. And, since the heat originates in the pan itself, there's no wasteful release of heat energy into the surrounding air. So you get ultra-precise cooking control that conserves valuable resources and helps make the kitchen a safer, more comfortable environment.

Let's face it. In North America, gas is the most popular cooking fuel by far. That's because in the battle between efficiency and power, most chefs choose power. But with induction, you don't have to choose. Induction is far more powerful, yet up to 70% more efficient than gas. Imagine being able to bring a full pot of water to boil in half the time. But not only is induction by Garland powerful, it's extremely precise, too. This is most evident in low temperature cooking, where with traditional forms of cook tops, it's impossible to set a precise amount of heat. With induction, for everything from delicate sauces to melting chocolate, the chef can set the unit on low and remain confident that a consistent amount of heat is generated. No need to babysit the pan or worry that heat fluctuations will ruin their creation.

Garland products have been driving best in class in commercial food service operations for decades. The Garland brand is known the world over for innovation and reliability. Garland continues this trend with its lineup of induction cook tops. When it comes to power options, the leading competitor doesn't even come close. Garland offers induction ranging in power from 3.5 to 5 kW. Garland offers a complete range of portable induction that includes standard hobs, wok tops, and a holding and warming line. They've taken it even further with an entire range of unique and innovative built-in solutions that allow you to put induction right where you need it for unparalleled high performance work flow and kitchen design.
This video will introduce you to Garland's induction technology. Benefits of this technology include no wasteful releases of heat while cooking, making your kitchen green and efficient.
Related Videos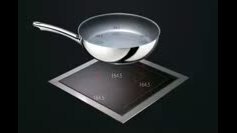 Garland Induction Technology: Benefits
This video describes the benefits of using Garland's induction technology, and how Garland's products can make your kitchen cooler, cleaner, and greener!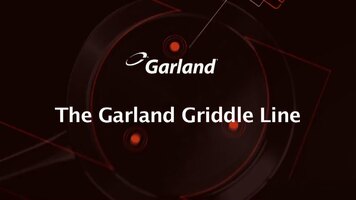 Garland Induction Technology: The Griddle Line
This will give you a look at the Garland griddle line. This video describes the benefits of using a Garland griddle, including excellent and efficient recovery and heating times.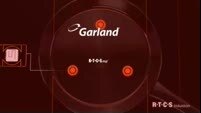 Garland Induction Technology: RTCS MP Sensing System
This video gives you a look at the RTCS MP Sensing System from Garland. This exclusive feature includes three sensors located outside of the center of the system for greater accuracy.