Induction kitchens are cooler kitchens because the units don't emit heat and your working environment is improved. Induction kitchens are cleaner kitchens, food doesn't cook or sear to the cook top, a simple wipe off is all it takes to clean the surface. Induction kitchens are greener kitchens. Greater energy efficiency through a precise method of heating food creates less load and strain on each HVAC system overall. Induction kitchens are beautiful kitchens. For theater cooking, inductions kitchens present a modern design sure to impress guests. Look at this lineup at a leading college which is years old but still looks like new despite its daily high volume use. Induction kitchens are smarter kitchens, with unprecedented precision powered efficiency combined with high performance workflow in kitchen design. Leading food service operations around the world have already made the switch to Garland Induction for their cook tops. They know there is simply no better technology from the heat on demand and cooking power they need with the efficiency of modern day food service operation requires can be competitive and environmentally responsible. Induction by Garland is no sacrifice, no excuses cooking. The power you need, the efficiency your bottom line depends on, the flexibility to perform to even higher standards for even greater success the durability of the Garland Brand represents. Induction by Garland: the perfect union of cooking power and energy efficiency
This video describes the benefits of using Garland's induction technology, and how Garland's products can make your kitchen cooler, cleaner, and greener!
Related Videos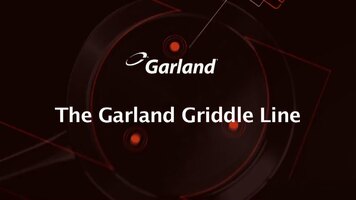 Garland Induction Technology: The Griddle Line
This will give you a look at the Garland griddle line. This video describes the benefits of using a Garland griddle, including excellent and efficient recovery and heating times.
Garland Induction Technology: Introduction
This video will introduce you to Garland's induction technology. Benefits of this technology include no wasteful releases of heat while cooking, making your kitchen green and efficient.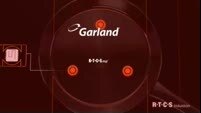 Garland Induction Technology: RTCS MP Sensing System
This video gives you a look at the RTCS MP Sensing System from Garland. This exclusive feature includes three sensors located outside of the center of the system for greater accuracy.