My name is Thom England, I'm a certified executive chef and certified food service educator. I'm a full time instructor so I come in and spend my days here at Ivy Tech, teaching students how to cook and the theories of cooking and restaurant management. The Combi oven is a great piece of equipment because it integrates the steam or liquid heat into the mixture. Here we love to experiment with the Combi oven. There are all kinds of opportunities not just with controlling moisture and heat but also opening up the hampters and using multiple steps to face cooking. In a poaching technique we want to cook something at 160 degrees with a little bit of steam and that was always hard to do in a commercial setting because the burners are too high and the ovens are inaccurate, but with a Combi oven, we can actually control that in a much more accurate way. We can put 100 percent steam in there, we can turn it to 110 degrees and its going to cook it perfectly all the way through. It's easy to see when we taste side by side the traditional methods and the Combi oven what kind of a difference it makes.
Chef Thom England from Ivy Tech explains why he uses the Hobart Combi Oven, and the benefits of its steam integration.
Related Videos
How to Make the Perfect Egg
Chef Thom England from Ivy Tech shows you how to make the perfect egg time after time using the Combi Oven from Hobart.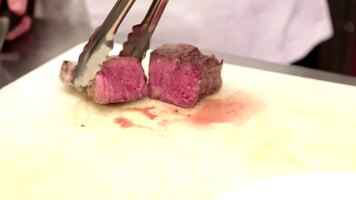 How to Make the Perfect Steak
Chef Thom England from Ivy Tech teaches you how to make the perfect steak with Hobart's Combi Oven.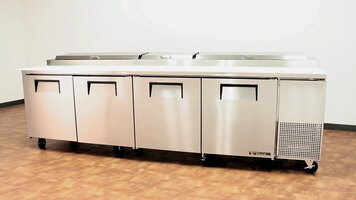 True Refrigerated Pizza Prep Table
Learn the ins and outs of True's refrigerated pizza prep tables!