My name is Kenny Bowers and I am the Chef owner of Kenny's Wood Fired Grill in Addison, Texas. Honestly, there is really three main things to a restaurant, you've got the food, you've got the service, and then the rest of it is ambiance. Ambiance is everything, because it affects the way the food looks, it creates energy. Lighting is huge, what we do is we shut the blinds to darken everything out, almost like you're in Vegas, then we lower the lights, and put the little lamps out on the table. When you add the lighting it totally changes the whole mood and ambiance of the restaurant. It has a big effect on it. One of the things I love about table top lighting is the fact that when our restaurants get really busy, and when people sit down at the table, everything is kind of dark around them and once you sit down it becomes very intimate and you almost forget about what is happening around you.
Candle Lamp explains the importance of ambiance in your restaurant., and how simple yet elegant, tabletop lighting can affect your establishment's mood.
Products In This Video

Related Videos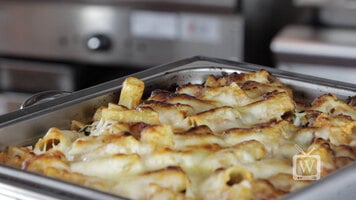 Chafer Fuel Handling Tips
Check out this video to learn some vital tips about handling chafers and chafer fuel!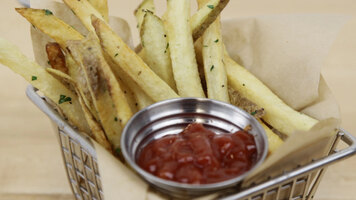 How to Use a French Fry Cutter With a 1/2 inch Blade
Watch this video to learn how to use, clean and maintain your French fry cutter! These step by step visual instructions will be sure to help you keep your French fry cutter with a 1/2 inch blade running like new.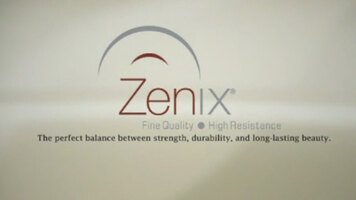 Zenix Dinnerware
Zenix dinnerware not only offers elegant and graceful designs, but their products are stronger than most porcelain or ceramic dinnerware. Featuring unmatched scratch and shock resistance, Zenix dinnerware will impress your customers and please you.