Cambro offers food safety boxes that are ideal for storing red meats or poultry separate from ready-to-eat foods. They are available in two colors, safety red and yellow, that allow for product visibility. They are also available in two popular sizes with matching lid and are NSF Listed. The smooth surface on these food boxes makes it very easy to clean. They also include a textured bottom that helps prevent any scratching. they are available in two popular sizes: twelve inch by eighteen inch and eighteen inch by twenty-six inch; six inch deep with matching solid covers. They are compatible with all Camware clear food box covers, drain shelves, and colanders. They are commercial dishwasher safe. These food boxes can be used as part of your HACCP food safety program. These food safety boxes can be used in conjunction with our store-safe labels. They leave no sticky residue, eliminate any scraping, and save time and money. The adhesive and label dissolve completely off any container in thirty seconds under running water or when run through a dishwasher. These translucent food boxes help provide foodservice operators with an extra level of protection against any cross-contamination.
This video explains Cambro's color coded box system. Sizes and colors of boxes are reviewed, as well as how these products can help you protect against cross-contamination.
Related Videos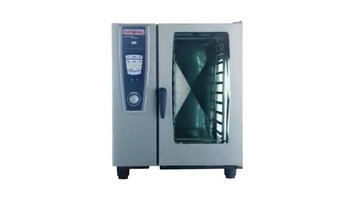 Rational SelfCookingCenter
For Rational, details make all the difference. Their company is made up of master chefs, engineers, food scientists, and physicists to give you the best products in the food service industry, including the SelfCookingCenter!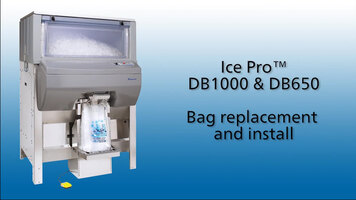 Follett Ice Pro: Changing Bags
Follow these simple steps to learn how to replace and install the ice bags for your Follett Ice Pro DB1000 and DB650 models.
How to Convert Your TS B-0107 Pre Rinse Spray Valve to a B-0108 Spray Valve
See how easy it is to convert your existing spray valve to a new, ergonomically designed B-0108 spray valve from T&S. You'll also learn about some of the B-0108's ergonomic and design features.