(Transcript Unavailable)
This video explains Cambro's color coded box system. Sizes and colors of boxes are reviewed, as well as how these products can help you protect against cross-contamination.
Related Videos Behind the Scenes with Crown Verity Outdoor Grills
Learn about the features, benefits, and certifications that go into the products from Crown Verity! How Durable are Gold Medal Products
Gold Medal products are designed to withstand repeated use without sacrificing quality or performance. Check out this video to see how durable a sno-kone machine can really be (but don't start doing this to yours!)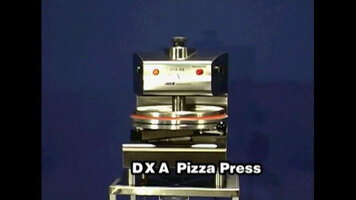 DoughXpress: DXA-SS Automatic Pizza Dough Press 18-inch - Air Operated
a look at the DXA-SS automatic pizza dough press from DoughXpress