Keep hot food hot and cold food cold with one of our Choice insulated food pan carrier bags! Perfect for use as a food delivery bag, it features a rugged, easy to clean nylon exterior with tough nylon carrying straps. A full 1" of foam insulation helps keep your food piping hot, or perfectly chilled during transport to your next catered even or during your delivery rounds. A clear pocket on top holds menu cards or labels for easy identification and organization. Since it's available in several different colors, you can designate a different color for each type of food, or organize by job, increasing your efficiency and reducing the risk of cross-contamination. The heavy duty zipper and top loading design makes for quick and easy loading and unloading. These insulated pan carriers can hold up to four 2 1/2" deep full size food pans, or various combinations of fractional size pans with room to spare for hot or cold packs. The spacious 21" x 12" x 12" interior compartment also provides plenty of room if you're delivering hot or cold sandwiches, subs, or other take out items. The soft bags fold down for efficient storage when they are not in use. These Choice insulated food pan carrier bags provide exceptional convenience and performance at an unbeatable price. Thank you for watching. If you have any questions, please feel free to use our live chat button.
These soft insulated food pan carrier bags work perfectly as delivery bags or as a way to transport food to your next catered event. Durable, conveniently sized, and available in a variety of colors, these bags even fold down for easy storage!
Related Videos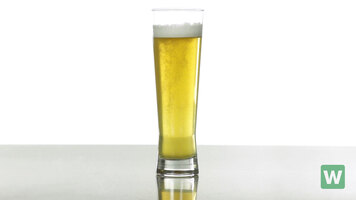 Choosing the Perfect Beer Glass
The same beer glass isn't great for all beers. Watch this video and discover the optimal glass style for presenting the beer you want to serve. From now on, you can always use the best glassware for maximizing the flavors of your brew!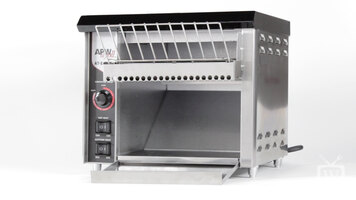 APW Wyott AT-Express Conveyor Toaster
Learn how to use, control, and clean the APW Wyott AT-Express conveyor toaster!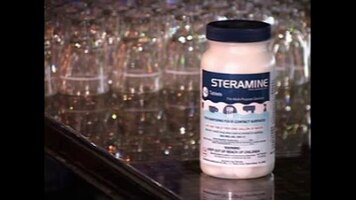 Steramine Tablets
Steramine tablets are safer, easier to use and more cost effective than other sanitizing options! Strong enough to kill micro-organisms such as E. Coli, Staph, and HIV-1, but gentle on employees' hands, they can even be used on food contact surfaces.