Here's what you use for each batch. One and a quarter pounds of almonds, six ounce vanilla water, which is three parts water to one part item number 4515 Uncle Dave's imitation vanilla concentrate, and one, twelve ounce pouch of item number 4503 Gold Medal's frosted nut mix. Let's get started. First, turn the heat and the motor switch on. Next, add the almonds. Then the frosted nut mix. And finally the vanilla water. It will take about fifteen minutes to cook the batch. However, your first batch may take a bit longer. The Pralinator has a built in heat sensor; a buzzer will sound when the nuts are ready. When the buzzer sounds, it's time to add two more ounces of vanilla water. Turn the motor off. If you would like a shinier look, pour in the two ounces; if you prefer a more frosty look, spray it on. Now we're ready to dump the almonds into the cooling pans. Turn the heat switch off. If you want to clean your unit, turn the motor switch back on, pour some water into the kettle, but be careful, the kettle is hot and it will steam. Then put the lid back on and let it soak. Now take the scoop and separate the almonds while they cool. The almonds are delicious served either warm or cool. Scoop them into our number 4502 frosted nut cones. Then simply twist the top closed. Making frosted almonds in the Pralinator is both easy and profitable.
Here you'll learn how to use your Pralinator from Gold Medal to make frosted almonds.
Related Videos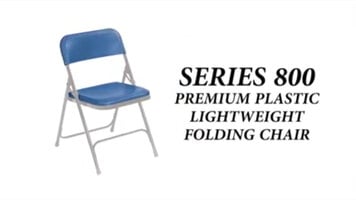 National Public Seating 800 Series Folding Chair
Available in five best-selling colors, National Public Seating's 800 series is built to accommodate any occasion! Not only can it hold up to 480 lbs., it incorporates features like V-tip stability plugs, over-sized glides, and braces for outdoor use.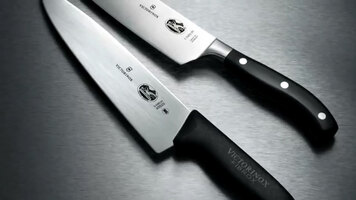 Victorinox : Knife Sharpening
Need help sharpening and honing your knife blades? Watch this video to learn a few steps and techniques that will get your blades back to cutting like new!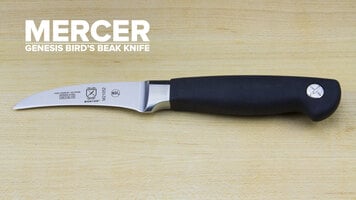 Mercer Genesis 2 1/2" Bird's Beak Knife
With a forged, high carbon stainless steel blade and comfortable Santoprene handle, the Mercer Genesis bird's beak peeling knife is a must-have addition to your everyday service. Learn more in this quick video!