The WEBstaurantstore's Patty Press has been getting a great deal of attention lately. With that attention has come a lot of new questions, one of the first questions of course is how does this thing work. Well, I'll show you right here. The first thing you'll do is take the patty paper with holes which you can find in your companion items and you're going to slide that down over the posts of the machine. This will hold up to 100 pieces of patty paper. Then, you take your pre-proportioned meat and I pre-proportion it with this green disher. This is great because this actually matches up exactly with the smaller patty press right here. You can use a grey disher for the larger press that comes with the machine and that'll match up perfectly to make your quarter-pounders. What I'll do is I will go ahead and put the piece of plastic over on top right there and you can see we have a perfect patty right there. The other question we get a lot is; well, why do this then hand roll my patties? As you can see this is much faster than hand rolling but the other thing is consistency; every single patty comes out an even thickness and that makes sure that they cook evenly on the grill. That makes it so much easier on your line cooks to make perfect burgers every time and your customers, well, they just expect consistency. Well, there you have it. If you have any questions about our patty press, please feel free to use our live chat button.
Your customers expect consistency, and our patty press will help you make perfectly sized hamburger patties every time! It also saves you valuable time in the kitchen when you would be rolling patties by hand.
Related Videos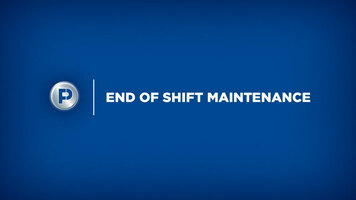 Pacific S-20 Auto Scrubber Maintenance
Proper maintenance is key to getting the most out of your Pacific S-20 auto scrubber, and this video will show you just what you need to do to extend the unit's longevity while improving its performance!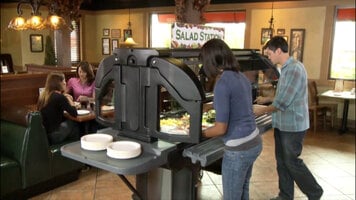 Features of the Cambro Versa Food Bar For Restaurants
Expand your menu and boost your profit margin with the Cambro Versa Food Bar! See how the NSF listed Cambro Versa food bar's professional appearance and tremendous versatility make it great for flexible menus requiring frequent change.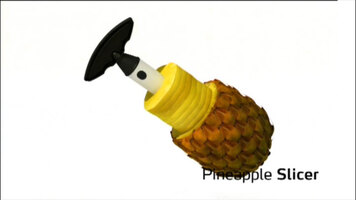 Vacu Vin Pineapple Slicer Demonstration
This easy-to-follow visual demonstration will show you how simple it is to slice all of your pineapple with the Vacu Vin Pineapple Slicer!