Arcoroc cabernet young wine glasses have a distinctive style and shape to create the best young wines tasting experience. A 1.2 mm sheer rim enhances the tasting quality, and glasses are available in 19.5 oz. (H: 8 7/8"), 16 oz. (H: 8 1/2"), and 12 oz. (H: 8") sizes. Made with Kwarx advanced material, these glasses are strong, bright, and pure. In addition, they are extra dish-washing resistant, extra shock-resistant, and distinguished as being of degustation tasting quality.
Bring the distinctive style and shape of Arcoroc Cabernet Young Wine glasses to your upscale dining establishment. Available in 19.5 oz., 16 oz., and 12 oz. sizes, this crystal-clear, shock-resistant stemware is perfect for red and white wine.
Related Videos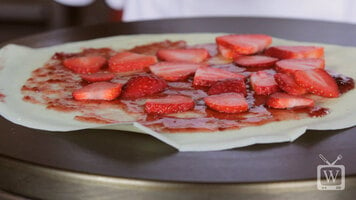 Waring Crepe Maker
Easily create a variety of flavorful French crepes for breakfast, lunch, or dessert with the Waring crepe maker! Watch this video to learn more about the unit's features and controls. ProTeam Wet Dry Vacuums
ProTeam offers a variety of heavy duty wet dry vacuums. These vacuums have unique features such as the filters that are used, the durability they each possess, and how easily they can be drained. Check out this line of wet/dry vacuums from ProTeam!

LED Light Up Shot Glass
Light up the night with these colorful LED light up shot glasses!