Arcoroc cabernet young wine glasses have a distinctive style and shape to create the best young wines tasting experience. A 1.2 mm sheer rim enhances the tasting quality, and glasses are available in 19.5 oz. (H: 8 7/8"), 16 oz. (H: 8 1/2"), and 12 oz. (H: 8") sizes. Made with Kwarx advanced material, these glasses are strong, bright, and pure. In addition, they are extra dish-washing resistant, extra shock-resistant, and distinguished as being of degustation tasting quality.
Bring the distinctive style and shape of Arcoroc Cabernet Young Wine glasses to your upscale dining establishment. Available in 19.5 oz., 16 oz., and 12 oz. sizes, this crystal-clear, shock-resistant stemware is perfect for red and white wine.
Related Videos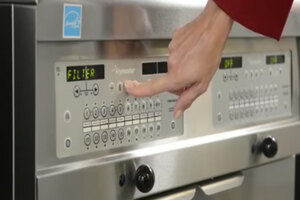 FryMaster FilterQuick Fingertip Filtration
Learn how to quickly and easily use the FryMaster FilterQuick FIngertip Filtration system! Bron Coucke Deco Spoon
Use the Bron Coucke Deco Spoon and fascinate your guests with decorative swirling lines and eye-catching designs surrounding their entrees and desserts! Watch this video to see the product in action and discover exciting plate decorating ideas.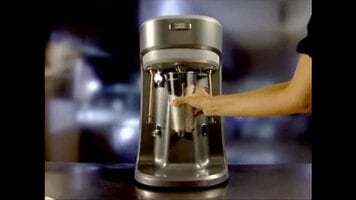 How to use the Hamilton Beach Single and Triple Spindle Drink Mixer
The Hamilton Beach single and triple spindle drink mixers make perfect additions to any bar, cafe, or ice cream shop with milkshakes and specialty drinks on the menu. Allow for maximum service with minimum delay!