Arcoroc cabernet young wine glasses have a distinctive style and shape to create the best young wines tasting experience. A 1.2 mm sheer rim enhances the tasting quality, and glasses are available in 19.5 oz. (H: 8 7/8"), 16 oz. (H: 8 1/2"), and 12 oz. (H: 8") sizes. Made with Kwarx advanced material, these glasses are strong, bright, and pure. In addition, they are extra dish-washing resistant, extra shock-resistant, and distinguished as being of degustation tasting quality.
Bring the distinctive style and shape of Arcoroc Cabernet Young Wine glasses to your upscale dining establishment. Available in 19.5 oz., 16 oz., and 12 oz. sizes, this crystal-clear, shock-resistant stemware is perfect for red and white wine.
Related Videos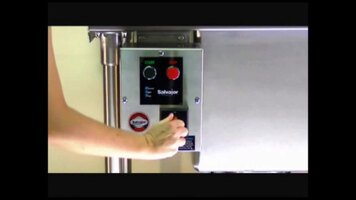 Salvajor Disposer and Control Demo
Salvajor Demonstrates how to use their disposer and control.
Robot Coupe Blixer 3
The Robot Coupe Blixer 3 food processor features a stainless steel bowl and "S" blade and a 1.5 horsepower motor. Watch as the Blixer 3 liquifies, grinds, chops, purees, and emulsifies its way to perfect sauces, dressings, and even ground spices!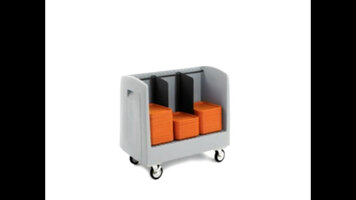 Features Of The Metro Side-Load Dish And Tray Carts
Learn about the wide variety of options and features available with Metro Side-Load Dish and Tray Carts! Metro offers adjustability, variety, and protection in all of its carts to allow you to safely handle all of your trays and dishes.