Arcoroc cabernet young wine glasses have a distinctive style and shape to create the best young wines tasting experience. A 1.2 mm sheer rim enhances the tasting quality, and glasses are available in 19.5 oz. (H: 8 7/8"), 16 oz. (H: 8 1/2"), and 12 oz. (H: 8") sizes. Made with Kwarx advanced material, these glasses are strong, bright, and pure. In addition, they are extra dish-washing resistant, extra shock-resistant, and distinguished as being of degustation tasting quality.
Bring the distinctive style and shape of Arcoroc Cabernet Young Wine glasses to your upscale dining establishment. Available in 19.5 oz., 16 oz., and 12 oz. sizes, this crystal-clear, shock-resistant stemware is perfect for red and white wine.
Related Videos
Avantco F102 Countertop Fryer
Learn about the helpful features and benefits of the Avantco F102 countertop fryer!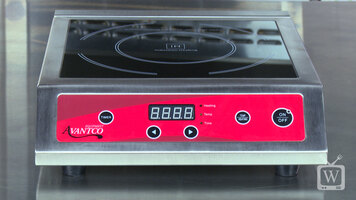 Avantco IC3500 Countertop Induction Range
To learn about all the great features of the Avantco IC3500 countertop induction range, watch this video and see which model is right for your foodservice needs. See why these ranges have become so popular over the past decade!
Advance Tabco SHD Drawers: Overview
This informative video provides you with an overview of the design features and benefits of Advance Tabco SHD drawers!