In a culinary world filled with imperfections, comes perfection. Introducing Zenix mineralized dinnerware from Arcoroc, perfectly balanced to withstand the stress of constant dinnerware service. Arc International and its U.S. food service subsidiary, Cardinal International, stand out for innovation in total tabletop. Particularly in material technology. We stand behind stronger and longer lasting services in tableware pieces for food service professionals. Never one to rest on innovation, Cardinal brings Zenix to the table for 2010. Putting customers' needs first and foremost, Arc engineers developed Zenix, a revolutionary new dinnerware material. Zenix maintains an exceptionally high stress tolerance, withstanding the ordinary wear and tear associated with everyday service. Zenix mineralized dinnerware offers three distinct benefits to culinary professionals. Because Zenix is made from a superior combination of select minerals and advanced manufacturing process, it's stronger than regular ceramic or porcelain dinnerware. The density of the material is only the start. They heat at an extremely high temperature, and when combined with a proprietary protective treatment, Zenix delivers unequaled shock resistance. Through the same manufacturing process, and the addition to the protective treatment, Zenix provides unmatched scratch resistance. Operators can rely on Zenix Dinnerware to maintain exceptional color and brilliance without scratch marks or pitting. Going beyond its advanced technology, Zenix offers elegant and graceful designs perfectly satisfying the aesthetic needs of culinary professionals. Zenix creatively combines sheer color, shine, shape, and brightness that ultimately presents any cuisine in a stylish fashion even after 2,000 industrial dishwashing cycles. Zenix dinnerware carries Arcoroc's 5 year chip warranty, and for the first time ever, Cardinal is offering a 10 year shape warranty on both Intensity and Daring collections. Best of all, because Zenix is manufactured right in our own facilities, we are able to offer Zenix at an entry-level price point. Zenix dinnerware is offered in two distinct styles. When table service calls for tradition and elegance, Intensity is the perfect choice. This 8 piece collection is a stately refined personality of Zenix. Featuring wide rims and large surface areas, intensity is especially suited for in-room service, banquets and table service. When design inspiration is organic, Tendency is a natural fit. This 7 piece series is the perfect and larger size compliment for Arcroroc's existing appetizer line. For those food service venues where progressive is the design style, Tendency will sit well on the table. Both seating collections were designed to pair with Arcoroc's Daring line full range of cups, saucers, and accessories manufactured in extra strong porcelain. Daring perfectly copies the shapes and lines of the Zenix collections and completes the tabletop offering. Zenix mineralized dinnerware, the perfect balance of strength, durability and lon-lasting beauty, only from Arcoroc.
Zenix dinnerware not only offers elegant and graceful designs, but their products are stronger than most porcelain or ceramic dinnerware. Featuring unmatched scratch and shock resistance, Zenix dinnerware will impress your customers and please you.
Related Videos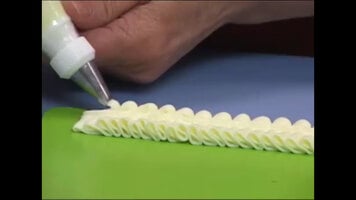 Ateco Piping Bags, Short Spatulas and Pastry Tubes
Looking for just the right tools to decorate your cakes with? Try the Ateco piping bags, short spatulas, and pastry tubes! These tools will help you create weaves, ribbons, scalloped edges, and more that will leave customers impressed every time.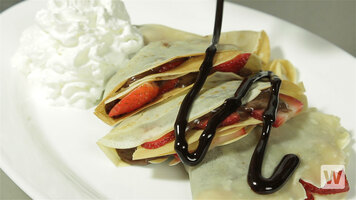 Carnival King Crepe Maker
Create warm and golden crepes with this Carnival King 16" crepe maker. Featuring a non-stick surface, indicator lights, and a simple thermostatic control knob, this crepe maker will have you making signature crepes in no time!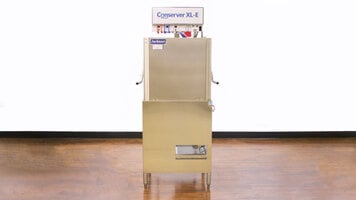 Jackson Conserver XL-E
Ensure your dish cleaning routine is quick and easy with this Jackson Conserver XL-E low temperature dishwasher! With a built-in delimer function, built-in chemical pumps, and an auto-start feature, this unit will get the job done.