The TXW series display tortilla warmers in combination with the DoughXpress tortilla press is the perfect setup for producing hot, fresh tortillas. They are constructed of heavy-duty stainless steel, and a durable aluminum one inch meat casting grilling surface providing efficient, even heating across the surface. The TXW series of the display tortilla warmers are available in three sizes: 16" x 20", 20" x 25", and 25" x 40". The TXW series is an easy, affordable way to improve your production time as well as your finished product. The TXW series display tortilla warmers are easy to use and require no skilled labor. Set your temperature. Recommended temperature is number 10 on the dial, approximately 450 degrees Fahrenheit. Place fresh pressed tortillas on warmer for 20 seconds per side. Place pre-packaged tortillas on warmer 15 seconds per side. Remove your finished tortillas from warmer. The TXW-1620, 2025, and 2540 are made in the USA and the 1620 and 2025 units ship UPS in the continental US.
A look at the TXW-2025 tortilla flat grill from DoughXpress
Related Videos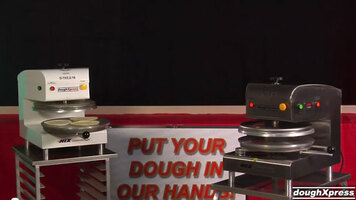 DoughXpress: D-TXE-2-18 Dual Heat Round Electromechanical Tortilla Press 18-inch - 220V
a look at the D-TXE-2-18 dual heat round electromechanical tortilla press from DoughXpress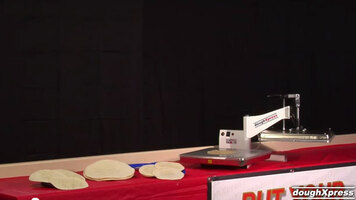 DoughXpress: TXM-15 Manual Tortilla Press 15in x 15in- 220V
A look at the TXM-15 manual tortilla press from DoughXpress.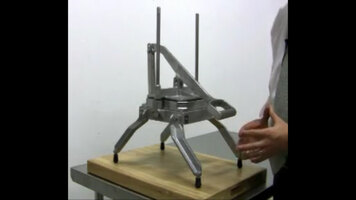 Nemco Easy Lettuce Cutter
If you prefer to shred your own lettuce but hate the hassle, then the Nemco easy lettuce cutter is for you! Learn how you can save money and prevent browning by cutting and shredding lettuce with the Nemco Lettuce Cutter.