The TXW series display tortilla warmers in combination with the DoughXpress tortilla press is the perfect setup for producing hot, fresh tortillas. They are constructed of heavy-duty stainless steel, and a durable aluminum one inch meat casting grilling surface providing efficient, even heating across the surface. The TXW series of the display tortilla warmers are available in three sizes: 16" x 20", 20" x 25", and 25" x 40". The TXW series is an easy, affordable way to improve your production time as well as your finished product. The TXW series display tortilla warmers are easy to use and require no skilled labor. Set your temperature. Recommended temperature is number 10 on the dial, approximately 450 degrees Fahrenheit. Place fresh pressed tortillas on warmer for 20 seconds per side. Place pre-packaged tortillas on warmer 15 seconds per side. Remove your finished tortillas from warmer. The TXW-1620, 2025, and 2540 are made in the USA and the 1620 and 2025 units ship UPS in the continental US.
A look at the TXM-1620 tortilla flat grill from DoughXpress.
Related Videos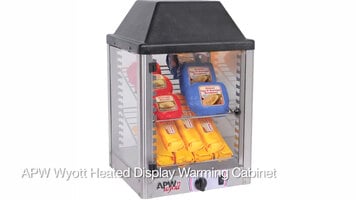 APW Wyott Heated Warming Cabinet
With clear visibility from all sides, an easy to use snap door, and adjustable shelves, the APW Wyott heated warming cabinet is a great choice for many merchandising applications. Check out this video to learn more!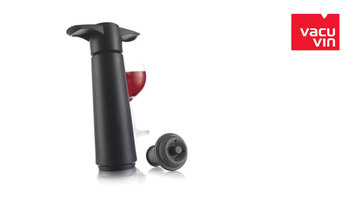 Vacu Vin Wine Saver
Resealing your favorite wine bottle has never been easier with this Vacu Vin wine saver! Place the vacuum on top of your bottle, pump until you hear the click, and you'll have fresh wine to open at your next gathering.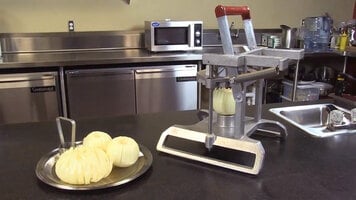 Vollrath Redco Instabloom
Make prepping your blooming onions quicker and easier with this Vollrath Instabloom. Check out this video to learn what give Vollrath a competitive edge over other blooming onion machines!