Today, I'm going to show you how to make some terrific margaritas with our Margarita Madness Blender. We actually shoot our videos in a church, so I'm going to make these virgin but they're made basically the same way as a regular margarita just minus the tequila. All I need to do is fill the blender about two-thirds full with ice and add about a third of a bottle of this Finest Call Margarita mix. Now don't be fooled by the low price of the Finest Call Mixes, these mixes compare to premium bar mixes in quality and flavor. Now, I'll just secure the top and you can see how fast this 1.5 horsepower Margarita Madness Blender blends these drinks completely smooth. I'm going to pour out the drink into these glasses that I've already rimmed with our Twang brand margarita salt. I used the lime flavor—which I love! We have many different really cool options for margarita glasses but this one's my favorite. If you love frozen drinks, you'll find the items used in this video in the links below.
If you love frozen drinks (and especially margaritas!), then our Margarita Madness blender is a must-have! See just a few of the margarita mix, glass, and salt options we have to choose from as well.
Related Products

Related Videos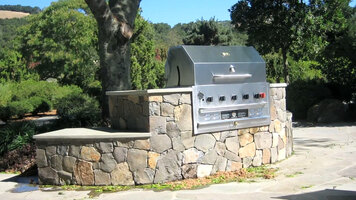 Crown Verity Built In Outdoor BBQ Grills
Check out this video on the built-in outdoor BBQ grill series from Crown Verity! These outdoor grills can be customized to complete your perfect outdoor kitchen!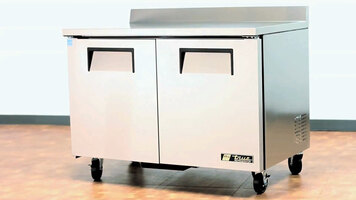 True TUC/TWT-48 Refrigerator
Learn the ins and outs of True's TUC-48 and TWT-48 undercounter and worktop refrigerators!
Choice Wrap Nap Napkins
Wrapping flatware in napkins can become a time consuming job, but our choice wrap nap napkins will save you both time and money! Because these napkins are already flat, you can cut out the step of unfolding napkins before you wrap your flatware.