(Transcript Unavailable)
The iSeries oven is the quickest, most versatile oven offered from Turbochef. Here, Chef Steve Crellin will cook salmon (which would normally take 15 to 20 minutes) in 3 minutes! In fact, you can watch him cook a whole dinner in under 5 minutes.
Related Videos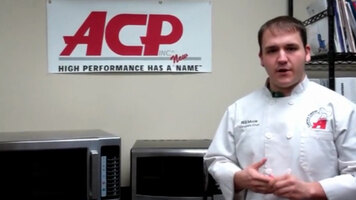 Why Buy Commercial Microwaves
Commercial microwave ovens are designed to be used 50-200 times per day while residential models are only built to be used 3-5 times per day. This is only one of many reasons you should buy a commercial microwave for your foodservice establishment.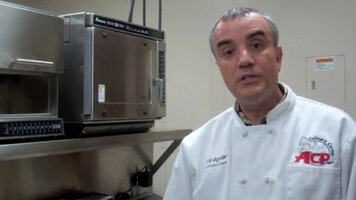 OnCue Introduction
The OnCue microwave oven packs 2400W of pure microwave power! It also features a door that slides up and down, a unique jigsaw design, and an easy-to-clean surface, that will allow you to maximize space and efficiency in your kitchen.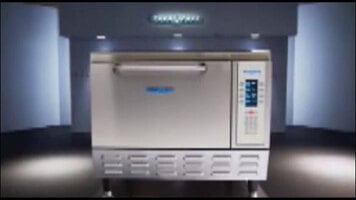 Turbochef Tornado: Setting Up Your Oven
This video will help you through the process of setting up your Turbochef Tornado oven, which features cooking capabilities of up to 12 times faster than traditional cooking equipment!