Here at Metro's undisclosed secret test facility we use the most high tech equipment to bring the newest and best products to life. We put our new C5 T series heated transport cabinet through the toughest tests available. Programmed by top scientists the T series has an intelligent temperature stratification system that assures uniform temperature why the cabinet is unplugged. "Watch this" The C5 T series with transport armor can withstand the brute force of your kitchen's daily operation. And then some. As Snowball demonstrates superior foamed in place polyurethane insulation allows the T series to use 50% less energy then leading fiberglass insulated cabinets. Designed for the riggers of heavy duty transport. The T series is perfect for transporting food from one location to another. It takes a beating and keeps on heating. The results were always the same the new C5 T series is fantastically efficient, ridiculously durable, and superbly intelligent.
Metro uses some of the most unique testing methods in the industry to test the durability of their T Series with Transport Armour. If this unit can survive the tests in this video, then you know it can stand up to abuse in your commercial kitchen.
Related Videos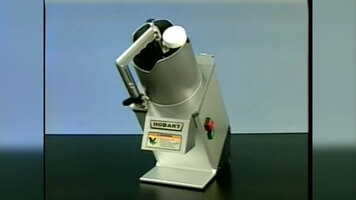 Hobart FP150 Continuous Feed Food Processor
Watch this video to learn how to operate, clean, and maintain your Hobart FP150 continuous feed food processor!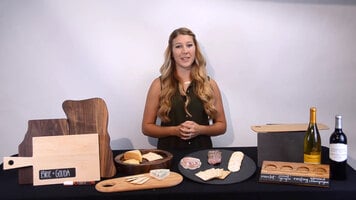 Cal-Mil Serving Solutions
Serve your bread, cured meat, and cheese in style with Cal-Mil's serving boards! With a wide variety of styles, shapes, and sizes to choose from, Cal-Mil has just what you need to make your food presentation eye-catching!
Behind the Scenes With Chicago Metallic
Chicago Metallic creates optimal bakeware products! Watch this video to learn about the benefits of their aluminized steel makeup, glazes, pan construction and coatings. From cupcake pans to hamburger and hotdog roll pans, explore all their options!