Save time and money with the Robot Coupe R-301 Ultra Series D food processor. It chops and blends vegetables, but can do seasonings and meats as well. A simple locking lid keeps the contents inside the processor, but also features a small hole to pour liquids inside. The vegetable prep attachment allows for shredding, dicing, chopping and slicing vegetables.
Robot Coupe's R-301 Ultra Series D is designed to impress! Watch this video to see what kinds of special features lie in store for you when you purchase this highly efficient, time-saving vegetable prep attachment.
Related Products

Related Videos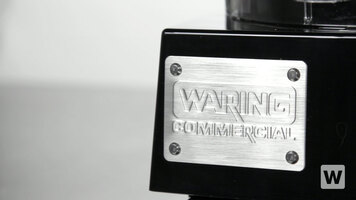 Waring WFP14SC Food Processor
Check out this video to see all the benefits of the Waring WFP14SC food processor, as well as safe and proper usage!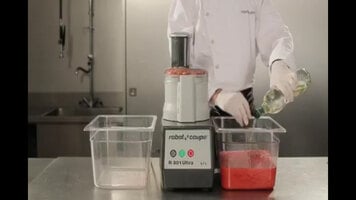 Robot Coupe Cuisine Kit
Learn to prepare dozens of different foods with the Robot Coupe Cuisine Kit!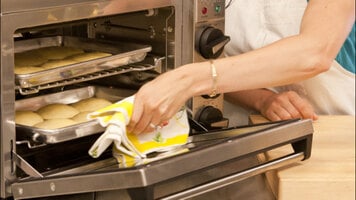 How to Bake Cookies in Your Convection Oven
See how easy it is to bake in your convection oven! In this video, we will show you how to bake lemon sugar cookies in your Waring WCO250 quarter size convection oven as well as how to whip up a delicious glaze from freshly squeezed lemon for on top!