Take a quick look at all of the different dishes that can easily be prepared with the Robot Coupe CL-50 E Ultra! See how easy it is to open and close the lid to the unit and pusher as well as install various discs. Our chef shows you how quickly and easily you can process cucumbers, carrots, onions, tomatoes, lemons, potatoes and more in a wide variety of cuts!
Robot Coupe prides itself on designing innovative, efficient products, and the CL-50-E Ultra is no exception! Check out this video for a product demonstration.
Related Videos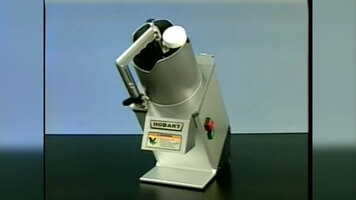 Hobart FP150 Continuous Feed Food Processor
Watch this video to learn how to operate, clean, and maintain your Hobart FP150 continuous feed food processor!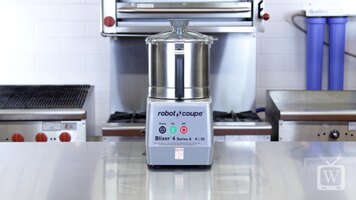 Robot Coupe Blixer 4
Prepare liquid or semi-liquid foods with ease for your healthcare facility with the Robot Coupe Blixer 4 food processor! It includes fast-moving blades, simple controls, and is easy to clean. Watch this video to learn more!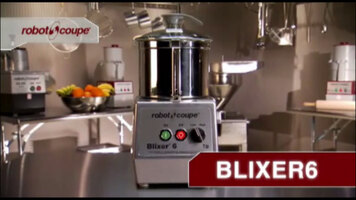 Robot Coupe Blixer 6
This video showcases just how easy it is to use the Robot Coupe Blixer 6. Whether you're pureeing meats, vegetables, or rice, this product will get the job done.