Take a look at how easy it is to control the Robot Coupe Blixer 6! The lid twists and lifts off with ease, as does the patented food wiper assembly, and snaps back together just as easily! Watch as she effortlessly purees meats, vegetables, rice and more while keeping the tops and sides scraped for better overall mixing with the wiper assembly. These are just a few of the things you can accomplish with the Robot Coupe Blixer 6!
This video showcases just how easy it is to use the Robot Coupe Blixer 6. Whether you're pureeing meats, vegetables, or rice, this product will get the job done.
Related Videos
Doyon JA4 Jet Air Single Deck Convection Oven
Looking for a single deck oven with a spacious interior for sheet pans? Check out Doyon's jet air single deck convection ovens! With a variety of models to choose from, you'll find the perfect oven to suit your needs. How to Clean Refrigerator Coils
Decrease energy costs and increase efficiency by cleaning your refrigerator coils. Check out our step-by-step directions for more tips on How to Clean Refrigerator Coils.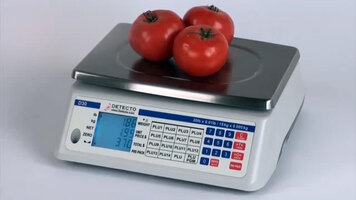 Cardinal Detecto D-Series Scales
Quickly weigh and price your business's produce, deli meats, bulk foods, and more with this Deteco D-series scale. This scale's dual-sided LCD screens enable operators and customers to view both measurements simultaneously. Check it out!