Take a look at how easy it is to control the Robot Coupe Blixer 6! The lid twists and lifts off with ease, as does the patented food wiper assembly, and snaps back together just as easily! Watch as she effortlessly purees meats, vegetables, rice and more while keeping the tops and sides scraped for better overall mixing with the wiper assembly. These are just a few of the things you can accomplish with the Robot Coupe Blixer 6!
This video showcases just how easy it is to use the Robot Coupe Blixer 6. Whether you're pureeing meats, vegetables, or rice, this product will get the job done.
Related Videos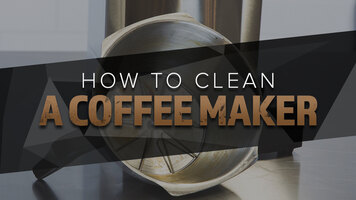 How To Clean A Coffee Maker
Ever wonder how to properly clean your coffee machine? Watch this simple tutorial to find out how, and check out our step-by-step directions for more tips on How to Clean a Coffee Maker.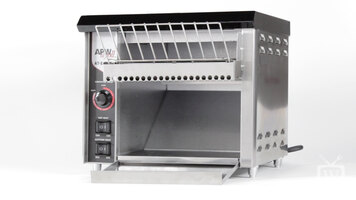 APW Wyott AT-Express Conveyor Toaster
Learn how to use, control, and clean the APW Wyott AT-Express conveyor toaster!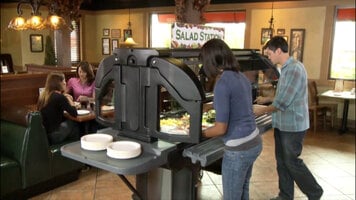 Features of the Cambro Versa Food Bar For Restaurants
Expand your menu and boost your profit margin with the Cambro Versa Food Bar! See how the NSF listed Cambro Versa food bar's professional appearance and tremendous versatility make it great for flexible menus requiring frequent change.