(Transcript Unavailable)
This video showcases just how easy it is to use the Robot Coupe Blixer 6. Whether you're pureeing meats, vegetables, or rice, this product will get the job done.
Related Videos Garland Pyro Deck Oven
Our selection of Garland Pyro Deck Ovens are a perfect choice for baking bread or pizzas! Check out this video to learn more about Garland Pyro Deck Ovens and their great features.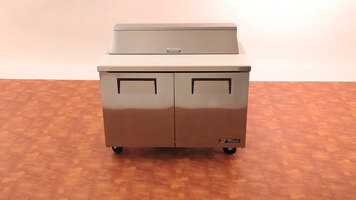 True TSSU-48-12 Refrigerator
Learn the ins and outs of True's TSSU-48-12 refrigerator! Mamas Testimonial for the AXP20
Mama's testimonial for the AXP20