Take a look at how easy it is to control the Robot Coupe Blixer 6! The lid twists and lifts off with ease, as does the patented food wiper assembly, and snaps back together just as easily! Watch as she effortlessly purees meats, vegetables, rice and more while keeping the tops and sides scraped for better overall mixing with the wiper assembly. These are just a few of the things you can accomplish with the Robot Coupe Blixer 6!
This video showcases just how easy it is to use the Robot Coupe Blixer 6. Whether you're pureeing meats, vegetables, or rice, this product will get the job done.
Related Videos Cleaning Mode on the Hoover Bagged Upright Vacuum Cleaner
Hoover's Bagged Upright vacuum cleaners deliver superior cleaning performance with patented WindTunnel technology and two filters. Learn how to use your Hoover Bagged Upright vacuum cleaner and its cleaning features by watching this video.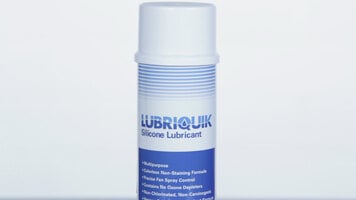 Noble Chemical Lubriquik
Watch this video to learn how Noble Chemical Lubriquick can maintain the moving parts of your kitchen equipment!
Curtis G4 Gemini Coffee Brewer
Learn the features and benefits of the G4 Gemini coffee brewer from Curtis!