Take a look at how easy it is to control the Robot Coupe Blixer 6! The lid twists and lifts off with ease, as does the patented food wiper assembly, and snaps back together just as easily! Watch as she effortlessly purees meats, vegetables, rice and more while keeping the tops and sides scraped for better overall mixing with the wiper assembly. These are just a few of the things you can accomplish with the Robot Coupe Blixer 6!
This video showcases just how easy it is to use the Robot Coupe Blixer 6. Whether you're pureeing meats, vegetables, or rice, this product will get the job done.
Related Videos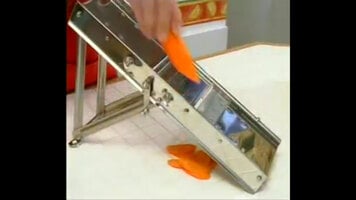 Bron Coucke Mandoline
Learn how to use your Bron Coucke mandoline to obtain perfectly sized vegetable slices for any dish you're making!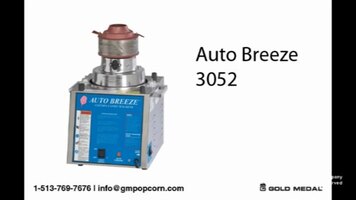 Basic Safety with the Auto Breeze
Learn how to safely use your Gold Medal Auto Breeze cotton candy maker! This video explains how to use your machine in a way that keeps both operators and patrons safe.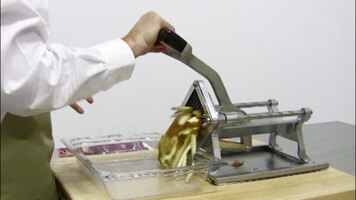 French Fry Cutter
Learn how to mount and use your Nemco Easy Frykutter so you can start making hot, fresh-cut fries today!